I was waiting for this drama to start just because I think it's going to be a interesting match among the leads. And I was kinda waiting for a romantic comedy that leaves behind the tears I'm dropping with Empress Ki and One Warm Word.
That said, this fresh new comedy that starts this week, brings back Song Ji Hyo to the television screen (or drama screen) since she's still in Running Man every week. Besides that it's a medical story so hopefully we are getting everything Medical Top Team failed to deliver.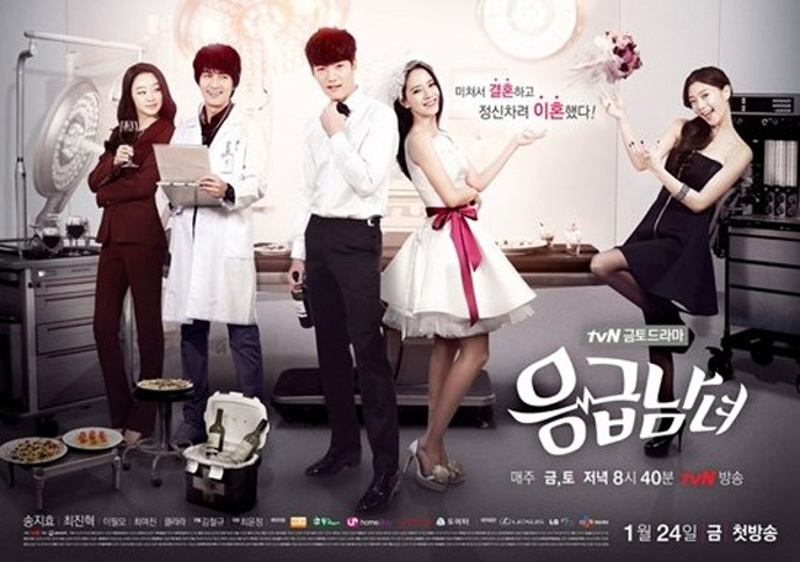 Cast of "Emergency Boy and Girl" 2014: Song Ji Hyo, Choi Jin Hyuk, Lee Pil Mo, Choi Yeo Jin, Clara & Kwon Min.
This TvN broadcast will air Fri & Sat at 08:40 PM. Here's the teaser! =D