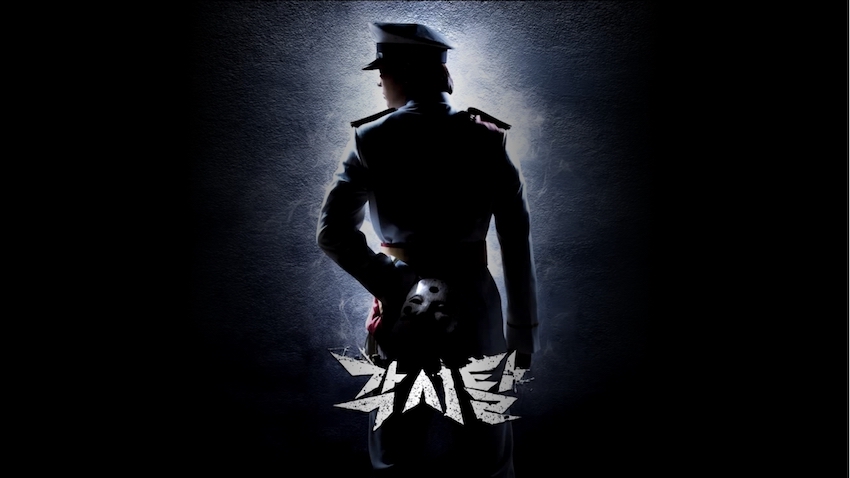 When I started watching Bridal Mask, Capital Scandal just popped up in my mind. It's inevitable since they take place at the same historical moment. It surprised me when in the first episode both characters start the ride dancing careless in a night club. Apparently it used to be something that people actually did by that time. Or maybe it's just a coincidence.
However, when Bridal Mask starts showing its edges, it becomes a more complex story which I probably shouldn't be comparing.
Synopsis of Bridal Mask
The story takes place in 1930, during the Japanese invasion and the need of Koreans to release themselves from this foreign country looking to take control. Lee Kang To a born Korean, turns himself into Sato Hiroshi in order to serve the Japanese Imperial Police.
He will be in charge of chasing an activist group that's trying to take forward a Revolution. But he will find out that the symbol of this Revolution, the Gaksital, is no less that his own brother.
This discovery will make him realize where he is standing. He will also learn about the people that killed his entire family. Taking advantage of his position as Imperial Police Lieutenant, he'll wear the Bridal Mask in order to seek for justice and as a symbol of freedom.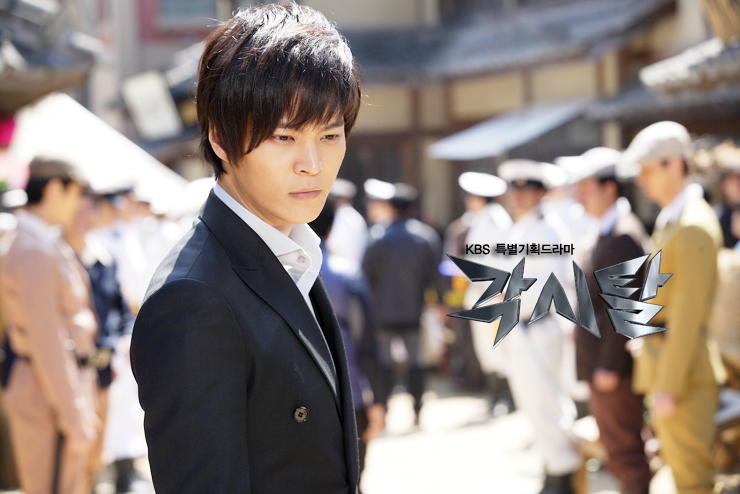 Starring in Bridal Mask
The cast is infinite, there are some performances that are remarkable and others that are really bad. Although these last ones aren't that many, they involve main characters that appear all the time. I could dear to say that it's the only failure of this drama, if I keep comparing it with Capital Scandal.
First of all, and the total highlight of the entire drama is obviously Joo Won. HE shows everything he has worked hard for. He's an actor, an acrobat, a fighter, he sings, dances, I think he only needs to cook. He's always surprising in each part he plays.
Then we find the adorable Park Ki Woong, playing Kimura Shunji. A character that at first will remind us to Won Kang Hwi from Full House Take 2, and then suffer from a complete twist of character (one of the best out there). Now I understand the comments on Viki while I was watching Full House. Everyone waiting for him to go crazy. His performance is amazing, even to understand what's he's going through, although nothing justifies what he does.
Shin Hyun Joon will surprise us with a secret life, I can't tell you the facts because I'd spoil the drama and you know I don't do that. In my opinion is the character that lights up the story and the origin of many situations that will unravel later.
Now on the weak side of the drama, and insisting with Capital Scandal, both female leads there own an amazing charisma. I'm talking about Han Ji Min and Han Go Eun, both perfectly chosen for those parts. In this drama, we get really similar parts for the female leads. In the case of Han Chae Ah, playing as Ueno Rie has its shining moments, helped by the director skills. On Jin Se Yun's side, playing Mok Dan, still a mistery to me, I can't seem to find any emotion in her without feeling it forced.
Conclusions of Bridal Mask
This drama has everything. You'll learn some bits of history (from the Korean side of it). Many fights, really well filmed if you like them. Emotions, controversy, brotherly loyalty lessons and power struggles. It's 28 episodes that will fly really fast like a steamroller. I strongly recommend it, and it's going right in my box of favorites.
Images: Hancinema