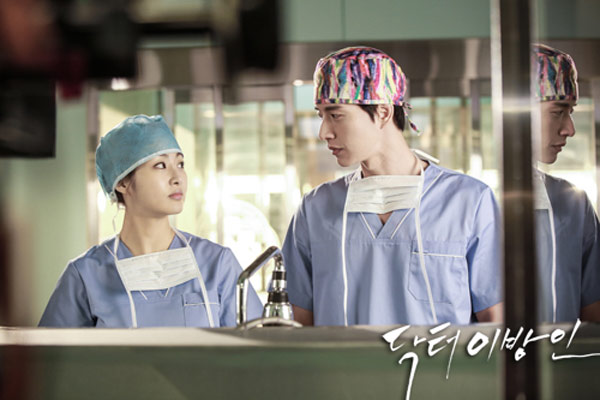 From the previews and trailers we expected a lot from Dr. Stranger. Although one of the main actresses (I know most of you love her) is usually an alarm sign. Her parts are draggy, and her characters boring and over reacting, or completely bland. Saying that, let's see what this drama really delivers.
Synopsis of Dr. Stranger
This 20 episode drama starts with little Park Hoon, who lives with his father. His old man is a very structured man and completely immersed in his activities and job. They are both dragged to North Korea. While the father lives as a successful surgeon, Park Hoon studies to become an even better one.
When they are back to South Korea, Park Hoon thinks about getting her girlfriend back. A young girl that was his childhood friend and he has no idea where she is. He starts working as a cardiology surgeon in a hospital without being titled as an official Doctor. That is, because he is a foreigner. Over there, he will meet Soo Hyun, Director's daughter and star doctor, Jae Joon's fiancee. Soon a new character will come to place, a woman that looks exactly as his beloved Jae Hee.
Starring in Dr. Stranger
Lee Jong Suk
I hear your voice, Secret Garden, The Face Reader
He is Dr. Park Hoon, cheerful and genius professional that hides his dark feelings inside. His part could be better, as it was in almost all dramas he has performed.
Kang So Ra
Ugly Alert, My Paparotti, Misaeng
She plays Soo Hyun, the daughter of the Hospital director. She is Jae Joon's fiancee. She's usually very sweet in her parts, but his is not the greatest.
Park Hae Jin
You Who Came From the Stars, Men to Men, Bad Boys
Stars as Dr. Jae Joon. He is the hospital star doctor and he is in love with Soo Hyun, although he doesn't show. He also has a hard story behind. He's an expert in complex characters and mixed emotions.
Jin Se Yeon
Bridal Mask, Five Fingers, Age of Feeling
Is Jae Hee, Park Hoon's childhood friend. She's sweet and cheerful, but after some tragic events, her personality changes. She's absolutely not my favorite in any part. This is not an exception, although is one of her best parts.
Also starring in Dr. Stranger
Jun Gook Hwan, Jung in Gi, Choi Jung Woo, Kim Sang Ho, Kang Tae Hwan and Yoon Bo Ra, among many others.
Dr. Stranger is not a great drama. The story is too big to cover, and topics end up mixed up. On the other hand, the plot has everything from laugh to tears, although I wouldn't recommend it if you have other stories to watch.
Images from SBS.