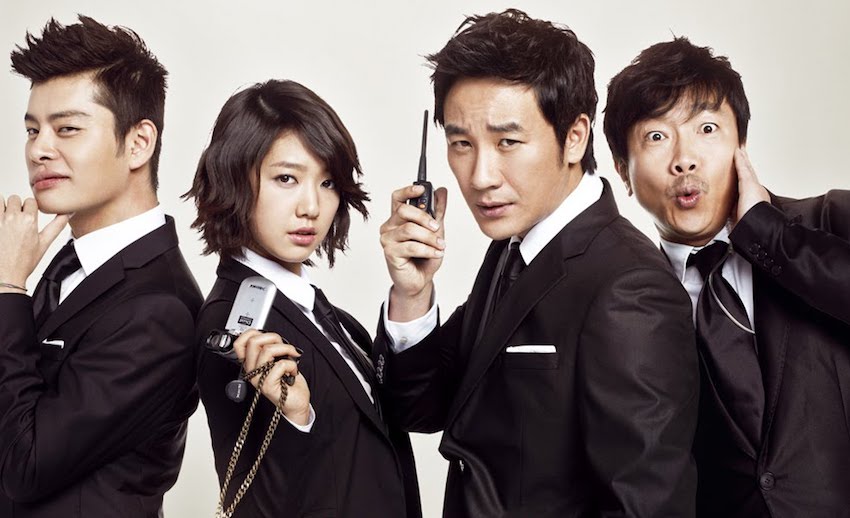 A few days ago I reviewed the drama version of this story. The movie is a little different and way more reduced. But if you're looking for romance, then Cyrano Agency is the movie you're looking for.
I found it by chance, and I don't remember what was I looking for. The cast is what made me decide to watch it and I'm glad I did.
As you may see, the starting point is really similar to Dating Agency: Cyrano. But don't worry the plot will find us somewhere else. In fact, the movie is three years older than the drama.
Synopsis of Cyrano Agency
Cyrano Agency is a dating service agency that promises to make people fall in love with the person of their dreams. Byung Hun runs this actors team, specialized in making anyone to fall in love with their clients. They assure they won't fail. For that purpose, they make a carefully planned scene that includes actors, scenarios, and scripts.
Everything is running smoothly until the agency faces financial issues, and a timid finance excecutive calls them for help. But there's a surprise behind this particular request that they won't be able to ignore.
Starring in Cyrano Agency
Daniel Choi (The Traffickers, Ghost, Babyfaced Beauty)
Lee Min Jung (Smile You, Big, Cunning Single Lady)
Uhm Tae Woong (Architecture 101, The Equator Man, The Blade and Petal)
Park Shin Hye (The Heirs, My Flowerboy Neighbor, Heartstrings)
Conclusions of Cyrano Agency
There is a big twist in the story that I'm obviously not gonna tell you. I rather you find it out and love the story since is absolutely great. Highly recommended!