There are probably many fans of Samurai X that follow asian cinema. Plus the story beneath the anime is absolutely fantastic. Full of fights and emotions so even if you haven't seen it, I think you should do so before watching the movies (if it's not too late ;)). With that said, I haven't made the review from the previous movie yet, my bad. But I have to show you the trailer of what it is going to be the most epic asian release of the year.
Well I might be exaggerating a little but I loved the first one and the story so just let me do it, haha. Rurouni Kenshin: Kyoto Inferno is the second sequel that will be released this next August 1st. There has been a little too much hype for it. Maybe, because this is one of the most popular stories among anime and manga fans. Besides, Kenshin is such a charismatic character that the amount of fanatics after this three movies are out will probably increase.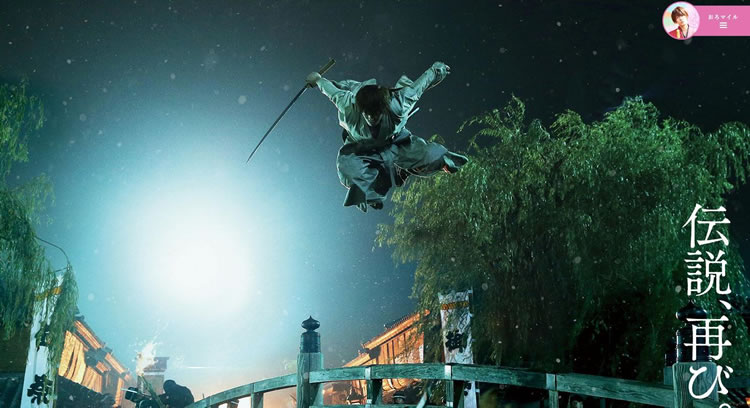 Rurouni Kenshin: Kyoto Inferno Synopsis
Kenshin Himura stands up against Makoto Shishio wrongdoings. The Meiji government is in danger because this evil character is trying to strike it. Kenshin made a vow that he would never draw a sword again. And still the future of the entire country is being held in her amazing skills. Will he be able to defeat Shishio?
Starring Rurouni Kenshin: Kyoto Inferno 2014 trailer
Takeru Sato, Emi Takei, Tatsuya Fujiwara, Munetaka Aoki, Kaito Oyagi, Yu Aoi, Yosuke Eguchi, Yusuke Iseya, Min Tanaka, Tao Tsuchiya, Ryunosuke Kamiki & Maryjun Takahashi, among many others and more than 5.000 extras.
I literally can't wait, if I had lots of money I would travel to Japan to watch the premiere. Too bad I can't do that, so I will have to wait a little bit longer, like all mortals do. In the meantime, here's the trailer.