This movie has a feeling of afterlife revenge (we're still on the payback week apparently), although this one is based on a true story about a father that needs to discover the truth behind her daughter's death. I'm pretty sure this is going to be a huge tear dropping, but I have seen many movies based on true stories and, well, if I may say korean produccions excel at the matter.
Not a fan of The Informant nor Erin Brockovich, but as I said before, I'm probably giving this one a shot. After "Miracle on Cell Nº 7" I think I can watch anything. *feeling confident*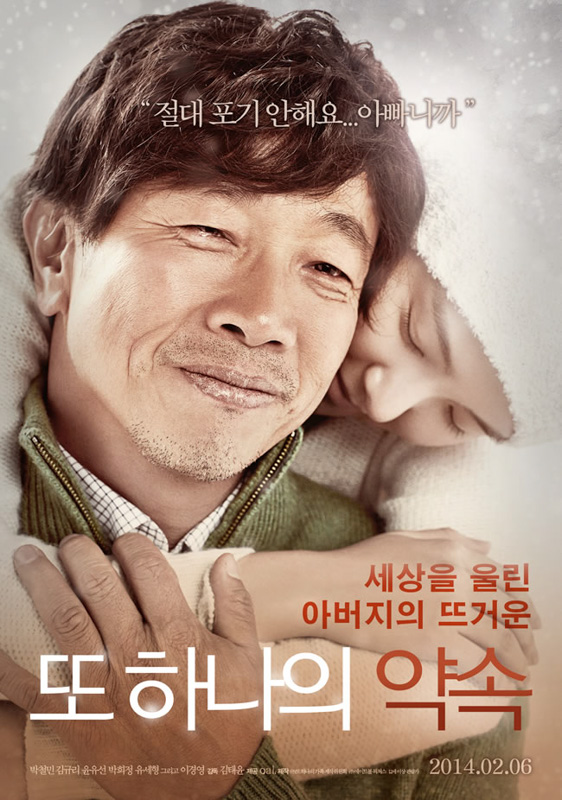 Stars on this production are Park Cheol Min, Yoon Yoo Seon, Lee Cho Hee, Kim Gyoo Ri I, Park Hee Jeong & Yoo Se Hyeong.