If you like revenge genre in dramas, well you're gonna be really busy this couple of months. Because it seems winter gets the payback on the line. Women By Nature is the new long drama of KBS, with 100 episodes airing monday to Friday. It's also known as An Angel's Revenge, name that has a little bit more to do with the whole plot.
Synopsis of Women By Nature
A devoted woman only wanted to live as a nun her entire life. Instead, after her own sister gets killed she needs to get her revenge.
There's a woman that thinks she shouldn't have been born. Sun Yoo's mother died giving birth and she needed expensive health care which sinked the family in debts. Always feeling guilty and hating herself. Sun Yoo learnt to love through her dear sister, Jin Yoo. And that's when she decides to become a nun. Sadly Jin Yoo dies because of love.
This is the story of a double faced woman that hides a revenge dagger and angel wings at the same time.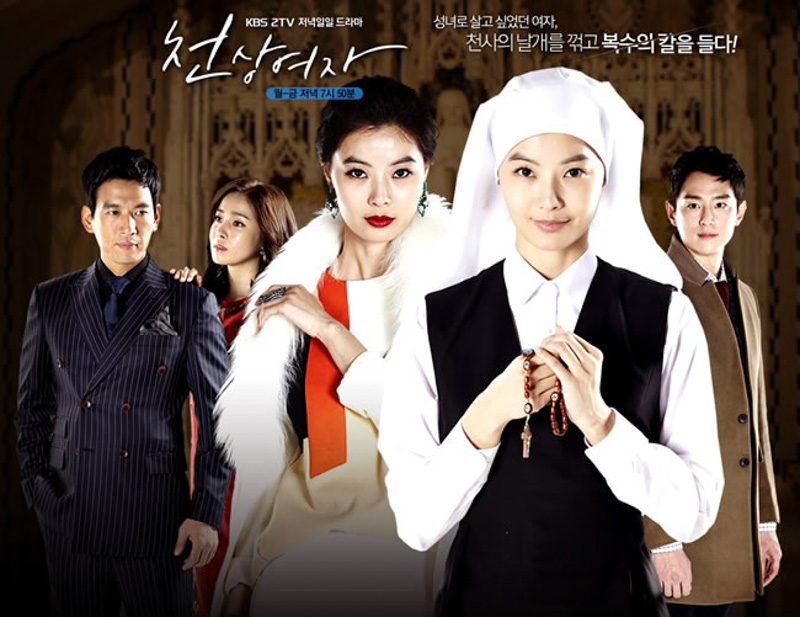 Starring in Women by Nature
Moon Bo Ryeong
Park Jeong Yoon
You can also look for it under the name of "Heaven Girl". Let's see what this new adventure brings in a story of love and revenge with a religious twist.