I find this type of drama to be exhausting and tiring. They are like being pushed to put my body into it to watch them. Although every time I decide to do so, I find myself discovering new things about life and the way to deal with it. 14-sai no Haha starting point feels naif and rusted.
There is no time to get to love the characters or empathize with them. But let me first tell you what 14-sai no Haha is about, and then getting into it a little deeper than usual. I think it's worth it.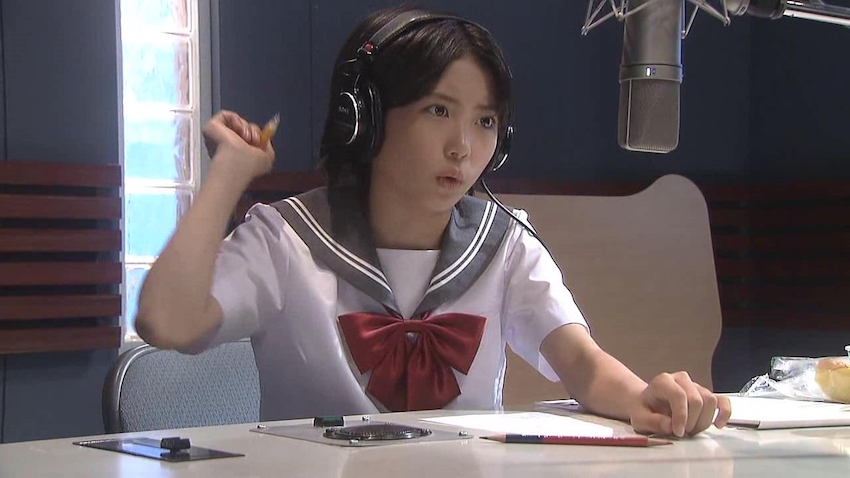 Synopsis of 14-sai no Haha
A 14 year old named Miki Ichinose is a cheerful girl that enjoys her friends. Living with her parents and a younger brother, she tries her best at school although she enjoys having fun. And spends her social hours as the school radio announcer. She is completely in love with Satoshi Kirino, who is a year older. They are in a relationship, but nobody actually knows about it. First, because it's just starting, and second cause Satoshi's family expect him to be perfect and get into a good University.
Pressure and hormones will make them take the decision to consummate their relationship. After that, Miki will find out she's pregnant and everyone's lives will change forever.
Starring in 14-sai no Haha
Mirai Shida as Miki Ichinose
Misako Tanaka as Kanako Ichinose
Sayaka Yamaguchi as Kyoko Endo
Katsuhisa Namase as Tadahiko Ichinose
Haruma Miura as Satoshi Kirino
Jun'ichi Koumoto as Makoto Mitsui
Mitsuki Tanimura as Mayu Yanagisawa
About 14-sai no Haha
Teenagers usually portrait the same way. I wish this time there was something different about their personalities, but there isn't. There are some exquisite composition decisions from the director.
In the beginning everything feels a little flat. I can't find real depth in the script or performances. Despite that, there is a certain reality feeling that keep us coming back to the 'not so deep' story.
The constant melancholic music gives a sense of pressure to empathize with characters, but it's mostly impossible. The drama gets slower by the time. Things are presented so quickly that it feels like every situation takes ages to be solved.
A continuous showcase of horrible people. A slow showcase that ends the same way it starts. It is a really small story that loses effectiveness as the episodes pass.
There are some tiny bits of tenderness that doesn't make the whole story to be completely uninteresting. On the other hand I realize that this is a taboo topic in the Japanese society. So gentle, slow and careful treatment is better for this type of story.