I don't have much to say about 14 blades. There are so many movies that look alike that this one doesn't particularly stand out. The movie feels absolutely exaggerated, but overall it is really well done. The story mixes reality and fantasy, like many movies. I have to say that it is not even close to the best Donnie Yen's movies.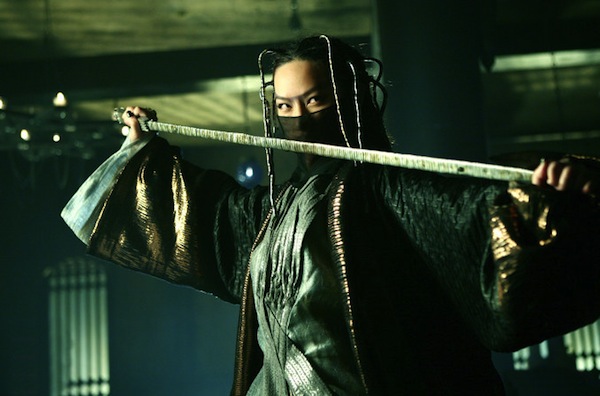 Synopsis of 14 blades
Based during the Ming Dynasty, a secret service agent from the Emperor's court is betrayed and chased by his fellow partners from the Imperial
Guard. Trained since they were really young to become sword masters to serve the Emperor. These men fulfill their tasks with mortal precision.
Starring in 14 blades
Donnie Yen as Green Dragon
Zhao Wei as Qiao Hua
Chun Wu as Judge
Yuwu Qi as Xuan Wu
Sammo Hung Kam-Bo as Prince Qing
Kuan Tai Chen as Water Moon Monk
Kate Tsui as Tuo Tuo
There are many fights, sword sounds everywhere and a not very appealing script. The movie is mostly well made, but it turns into nothing. There's no depth in the story and neither is in the characters.
I'm not used to watching this empty like movies. It starts out like a legendary story and ends up somewhere else, really far from it. Too much flying, too many wigs. I don't think i'll ever consider watching it again. As much as I love Donnie Yen's movies.
Images: Asianwiki