This drama starts like an innocent dorama, but that doesn't last for too long. In fact, we will find ourselves submerged into a despicable human beings world. Everything is seen from the innocent point of view of the little kids. 37.5 C no Namida is definitely a trip to human emotions.
Childhood and grown-ups trauma will make us feel like a rollercoaster of emotions. The nice thing about each story is that they help us understand everyone's point of view and situations.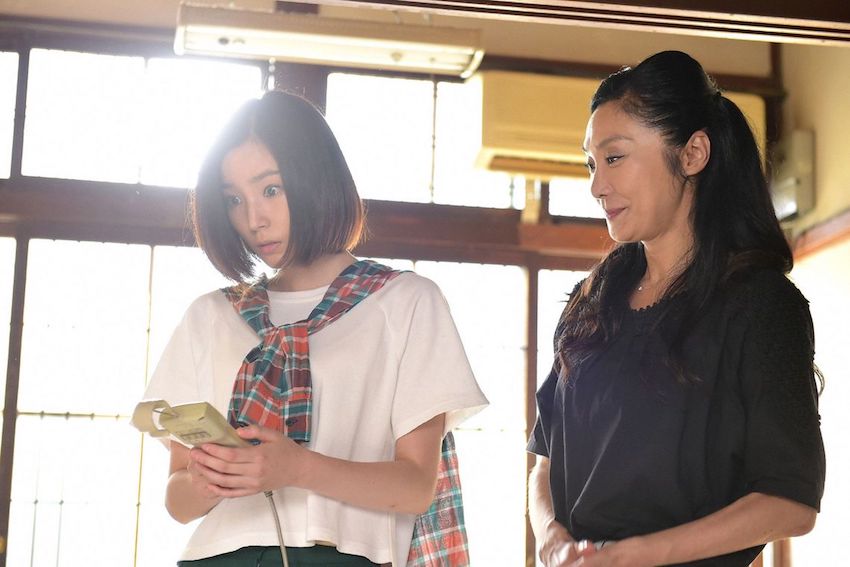 Synopsis of 37.5 C no Namida
Momooko is a kindergarden teacher, but she has one problem, she can't smile. Her out of the ordinary aproach generates issues with the kid's parents and the place where she works at, decides not to renew her contract. At that time 'Little Snow' offers her a chance to take care of sick children at home. It's like a babysitting service for kids that suffer from illneses as they parents need to do their jobs.
So Momoko starts anew, finding a whole range of families with really hard situations. She will need to overcome her own difficulties along with the reality of her job. She will have her workmates support and her friend, Yumika. The whole combo will get her through every possible feeling which she will need to solve. Will she make it?
Starring in 37.5 C no Namida
Renbutsu Misako as Sugisaki Momoko
Narimiya Hiroki as Asahina Motoharu
Hayami Mokomichi as Shinohara Kensuke
Triendl Reina as Ono Yumika
Suzuki Rio as Asahina Koharu
Mikami Kensei as Sugisaki Yuki
Kobayashi Kika as Yuki niño
Takizawa Saori as Shinohara Kumiko
Nishimura Kazuhiko as Sato Nishiki
We might think that sometimes there are people that are just plain evil. But things might not be like that.
Of course, the most interesting story is Momo's that will begin this journey trying to understand her own really disgusting mother. The most despicable human being on earth.
It's a really deep drama that could seem a little silly at first. The emotions will start developing by the time, and what we find, it might be hard to deal with. But it also has moments that will fill your heart with warmth and even help you understand human emotions.