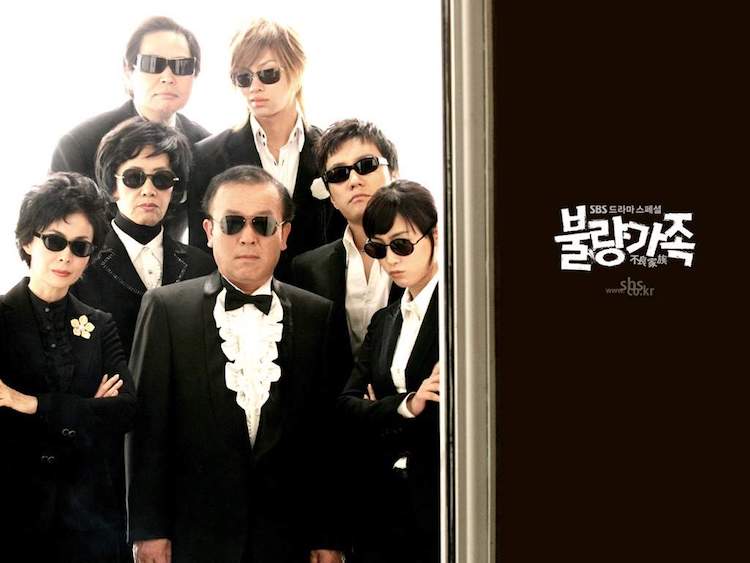 You must be wondering how come I ended up watching this really, really old drama. Well yeah, following actors that I like. In this case I'm after Kim Myung Min oldest works and that's why I ended up watching Bad Family. To my surprise there's also a really young Hee Chul, so I couldn't let the drama go.
Synopsis of Bad Family
The story has everything, laugh, emotion, tears and troubles. If we think of the nature of the situations the whole plot is quite tragic. A little girl that loses her entire family in an accident and due to that she loses her ability to speak and her memories.
There is a warm heart in this story, although it might not seem like that at first. The rusty Oh Dal Gun. He will be in charge of creating a plan to replace this little girl's big lost family. In the beginning it seems to be a great plan, but situations will eventually develop and we will learn how these people ended up here.
Everyone that takes a part in this Bad Family needed to find someone. A type of affection that only families can bring, and maybe that's why they take their parts to the last consequences.
Starring in Bad Family
Myung Min is almost unrecognizable, although he looks quite a lot like his character in Spy, his latest movie. Mostly because of his suits, and thank god! not because of his shouting. His performance is impeccable as usual. Like it has been in all his dramas and movies. You might have guessed, I'm a fan.
The rest of the family, at least in the beginning, start in a really annoying place. When time passes by, we get to know their stories and understanding a little bit more about them. I will highlight the performances of the little ones of this family, they're absolutely adorable. Specially Lee Young Yoo, who I saw already in More Charming by the day, where she's two years older and even more talented.
I would love a second season! Because I really enjoyed it. But by this time I think it's been too long.