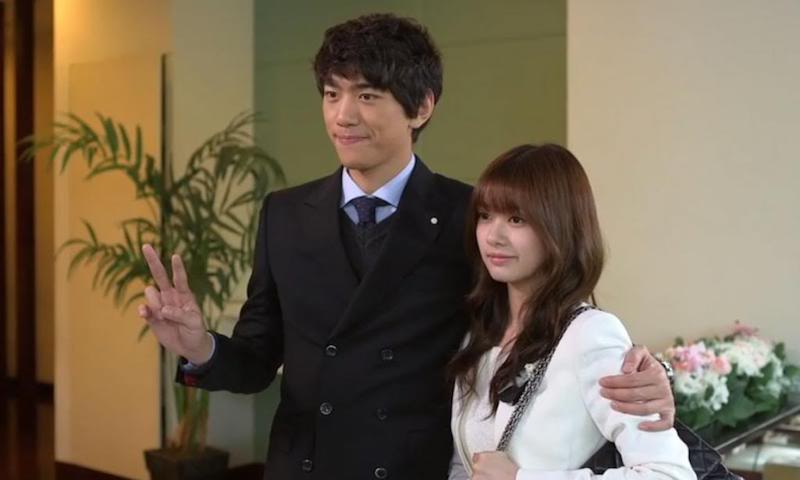 When I started to watch this drama, I wasn't expecting much. Even tho some of the actors always catch my attention in their previous works, the synopsis isn't that attractive. So, I started watching Can We Get Married? without much expectations and, sadly I was right.
After watching the 20 episodes my brain ended up wondering if it had lost part of the story or it really is a drama to waste 20 hours of your life.
Same stories going back and forth, with big personality issues that will not change, or even consider that option.
About Can We Get Married?
So, in general it isn't an enjoyable drama at all. There are some small resolutions, some tiny bits of nice decisions that are nice to watch, even if they are clichés. Saving that small parts, the rest of the story doesn't go anywhere. A couple arguing, breaking up, getting back together, by the most strange reasons. That's everything you're going to watch.
Performances are well managed, but the script of the story wastes so many episodes in small things without going any deeper, ending abruptly. I should highlight Choi Hwa Jung's  performance, which I think it is really funny. The relationship he has with Kim Jin Soo is really out of the ordinary if we compare it to classic drama land logic.
Sung Joon's relationship is also really adorable, but when Jung So Min enters the scene with her well known whimsical behavior, is like going back to Playfull Kiss all over again. I wish I saw another side of her. I know she has it.
Also, if the mother on Cinderella's Sister didn't drive you crazy, well Lee Mi Suk has another chance. She's reloaded at least until the first 15 episodes of the drama. Almost unbearable.
The last, but not least couple, with Kim Young Kwang and Han Groo is probably the most interesting of them all. Even more than the main relationship. They own really direct personalities, and that's the way they carry on their lives.
Saying all this, please watch it! Because it is a drama that might have many perspectives. Sadly, it isn't among my favorites.