I had great expectations with Dating Agency: Cyrano. Specially after I saw the movie "Cyrano Agency". I thought that the main idea was perfect for a longer production, and fortunately I was right. On the other hand there are some really talented actors from movies and dramas I've seen before, so I thought to myself: this can't fail.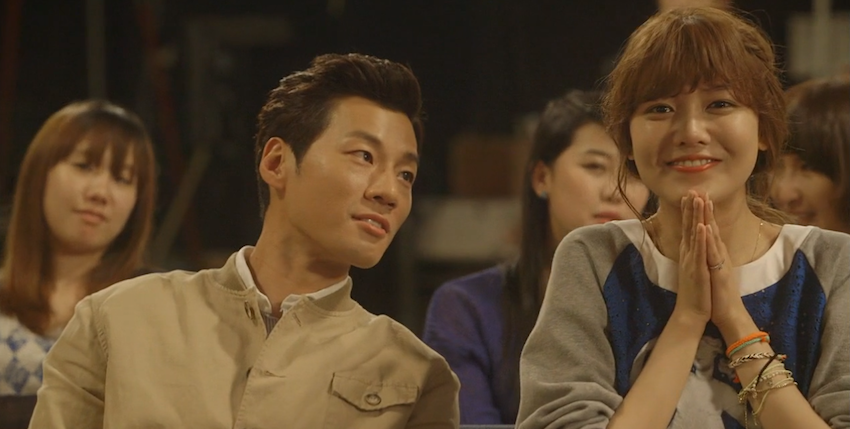 The story is really sweet. The idea of making people fall in love, could be in a certain way, result adorable and cute. Although when you keep thinking about it, it can be dangerous.  Starting a relationship based on the initial lies, might not be the best option. And also, the match-makers could be committing a big mistake by intruding other people's lives.
Going back to the bright side, they could be also helping people with no social capabilities to achieve their wishes. So we can debate on that, although it might take a while to arrive to conclusions, and I doubt we all can be happy about it.
The story is full of action, mystery and sweetness. There are some tormented characters with hard past stories and others that only think about doing the right thing and helping others.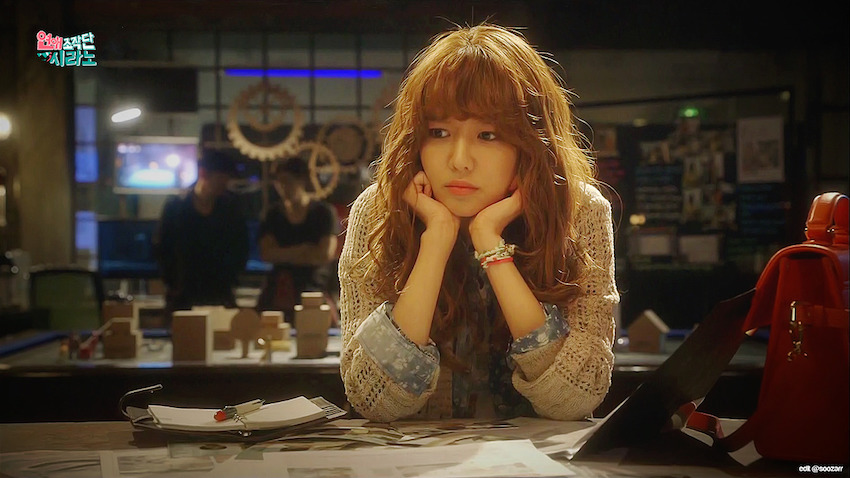 Synopsis of Dating Agency: Cyrano
A group of unique individuals create an out of the ordinary dating agency. The premise is to create romance where there wouldn't be otherwise. This brings them to perform as extras in someone else's love life. The goal of this agency is to gather enough money to save an old theater.
Starring in Dating Agency: Cyrano
If you haven't read anything about the drama, let me tell you that you will find Lee Jong Hyuk (A Gentleman's Dignity, Dr. Kkang). He was highly criticized for being 'too old'. I'd tell those people that they're going to get old too and they wish they can age as well as he does. Rest my case.
On the other hand, we find the adorable super cute SooYoung, who we have seen already in Oh! My Lady and The 3rd Hospital. She was also criticized for being an idol, for being a GG girl, and that she didn't know how to perform. Well let me tell you she did a great job! And you should stop prejudging people. Gosh, I'm so tired.
We also can find the 'always peculiar' performance of Lee Chun Hee (Gloria, Smile You) who usually knows how to gather attention through her charismatic characters. This time isn't the exception. And guess what? Yeah, he was also attacked for being…34 years old. There are things I'll never gonna understand about fans.
The stories keep going and coming, bringing sweetness and in some cases human misery. Two of the highlights of the team are Hong Jong Hyeon (White Christmas, Jeon Woo Chi) and Jo Yoon Woo (Flower Boy Ramyun Sho, K-Pop The Ultimate Audition). They both had a great part in the plans development. And also, they added a little extra with their own personal stories.
Dating Agency: Cyrano has a fantastic amount of cameos. While missions pass by we will be able to find: Ji Jin Hee (Love Fiction), Taemin (SHINee), Lee Chung Ah (Flower Boy Ramyun Shop), Lee Yoon Ji (King 2 Hearts and many many others). The always funny Lee Kwang Soo (Nice Guy, Running Man) and our beloved Coffee Prince, Gong Yoo.
There are many appearances more, but I'll let you discover them by yourselves. The drama is worth the time if you like sweet, funny and light stories. The OST is wonderful and great to enjoy it with popcorn.