After so many weeks of watching it I was afraid that I would leave something important out of the review. It's been a long time since I could embrace a story like I did with Empress Ki, mostly because it's a script that had big scenarios, great costumes, intrigue, action, romance and battle.
This is mainly a story about greed versus inherited power and prejudice, those aiming to reach the highest places to rule the Empire at their will, start committing crimes against kings and heirs to enforce themselves. That is mainly the whole story but instead of approaching it from the higher ranks, we start learning about it from a girl royal guard. A young woman full of pride, principles and thirst of revenge towards those that killed her family.
Performances are amazing, I know I usually say that good ones are good, but all these actors and actresses make us travel in time and feel their sorrows, happiness and the loneliness that comes within power status, not to mention evilness too. Loads of it!
After being finished I have to say that I am gonna miss them all but on the other side it's good that it's finally over without any unnecessary stretching. I know most of you don't enjoy long dramas and that could be something that would drive you off from watching it but I earnestly request you to give it a chance. Is not only a drama with a great story, it's well written and amazingly performed and made.
Before heading towards the cast and the introduction itself you must well know that this script is inspired on a true story, although if go through it before watching it (like I did) you will spoil some of it but not all of it since the plot changes quite a bit (not to say all).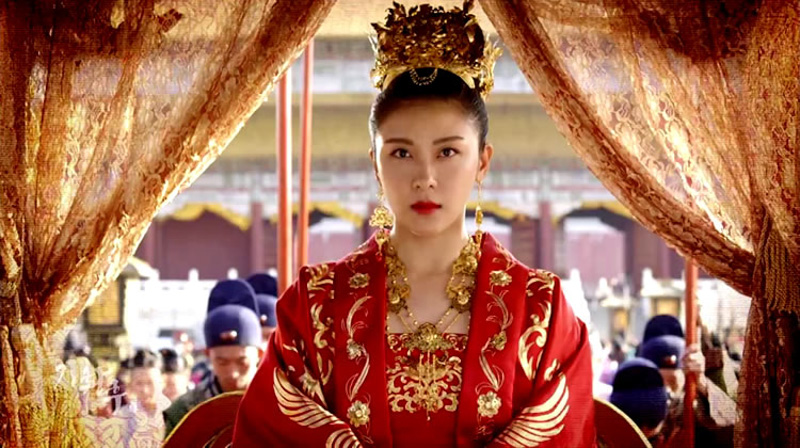 Synopsis
Ki Seung Nyang was born in Goryeo, grew up as an orphan since she was a little girl, she lost her mother at a young age in the hands of an Imperial Soldier, by that moment she swore she would kill that man at any costs. For that purpose she disguised herself as boy to everyone that knew her and entered the royal army.
That was how she got to know the prince Wang Yu and became very close to him without knowing who he actually was. Later on she finds out but they were already trustworthy to each other just like brothers. This situation will place her among the Royal Guards protecting Goryeo's King and eventually meeting the Emperor, Ta Hwan.
The Yuan Dynasty is in danger and there are several rulers that want to take over the throne, the late Emperor was murdered and the perpetrators are willing to do anything to take the throne. That will bring Ta Hwan to a difficult situation since he's not the best for the job, childish, weakling, he doesn't even know how to read or write. Being an easy shot and after a lot happens, Seung Nyang will end up at his Imperial Majesty's service and will become an important part of his life although her story with Wang Yu wasn't nearly over.
Starring Empress Ki Korean Drama 2013
Ha Ji Won (Secret Garden, The Huntresses, The King 2 Hearts) is Ki Seung Nyang a girl that had to go through life disguised as a boy so she would be trained like a killing machine. Extremely smart she will do anything to achieve her goals weather it is getting revenge or acquiring power in order to defend whatever she thinks is right. Her strength and beauty will be appealing to powerful man but her heart will be always behind her duty.
Ji Chang Wook (Five Fingers, Bachelor's Vegetable Store, Warrior Baek Dong Soo) is Emperor Huizong of Yuan (Ta Hwan) a childish young man that has inherited an empire that is probably too twisted to handle. He will learn his path but he's a hard learner and will need a lot of help. He will fall hopelessly in love with Nyang and will try to keep her by his side at any cost, even if she doesn't belong there.
Joo Jin Mo (200 Pounds Beauty, Friend 2, A Better Tomorrow) is King Wang Yu, Goryeo's ruler, just like Seung Nyang he will try his best to be just but since politics and war are dirty matters he sometimes will have to deal with devilish enemies and walk through dark paths. He will be very fond of Nyang even tho he thinks she's a boy. Their story will go through friendship and devotion although that might change in such a long story.
Jeon Kuk Hwan (Tumbleweed, Secret Reunion, The Fugitive of Joseon) is the Temur or Yeon Chul, the regent he's the mastermind behind all the wrongdoings from the start and the one seeking the throne the most. He will play with people as he pleases and kill whoever dares to confront him. Majestic performance.
Baek Jin Hee (Triangle, Horror Stories II, I Summon You Gold) is Danashri, Yeon Chul's daughter and an imposed Empress consort, she will follow her father wishes against everything and everyone, but even tho she will do all kinds of evil everything comes from the fact that she was never loved by the Emperor.
Kim Young Ho (Queen In Soo, Scarlet Letter, My Secret Partner) is Baek An, a mongole warrior that used to serve Temur and seeks for Yuan's ancient glory. That will make him switch parts sometimes but even tho he might do disgusting things he will stay truth to his beliefs until everything for him changes.
Jin Yi Han (A New Leaf, Dr. Jin, Come Come Absolutely Come) is Tal Tal, Baek An's nephew and confidence man, he's a strong strategist and also the one that has the mind to change the fate of many people. He was my favorite in this drama not only because of his strategic spot but because he was one of the few that never changed and tried not to betray anyone neither the ones above him nor his clan.
The list of characters is vast and there's nobody to be left out, but in order to finish the article this century, I will just add the names of the rest of the cast in a sad attempt to include them all:
Kim Jung Hyun, Cha Do Jin, Choi Moo Sung, Lee Moon Sik, Lee Jae Yong, Kim Seo Hyung, Lim Ju Eun, Yoon Ah Jung, Kim Myeong Kuk, Jung Woong In, Kwon Oh Jung, Yun Yong Hyeon, Lee Won Jong, Cha Kwang Soo, Han Hye Rin & Kim Hyeong Beom.
I decided not to write personal impressions about performances because I don't want to be repetitive, all of them were amazing and did a great job without exceptions. The drama is wonderfully directed, costumes were marvelous and with this story we get a thrilling travel through emotions, action and beautiful sceneries.
If you are thinking about not to watch it because of its length, let me tell you there might be some things that could have been shown differently or faster, but somewhat you will feel there couldn't be other way to tell the complete story without missing links. I will save my thoughts about the ending and how the story was changed just because as you know I don't want to spoil anything, although I would have liked it more if they stick to history. Don't get me wrong, I still think it was overall excellent and of course it turns out stronger this way but still, I wondered what would have happened.
It's a drama to watch patiently since we need to watch and understand dialogues in order not to lose any detail, there will be some slow parts but in the end you will realize it was the calm before the storm.
Images: imbc