Every time I start to watch an old drama I end up wondering what other fantastic productions I might be missing. Sadly it's been only a few years since I could be able to access them through the Internet. So I have to go back and discover stories for myself. That's the case with Gokusen and our beloved Yakuza teacher, Kumiko Yamaguchi.
Although it might become a little hard to keep track, it's always a joy to find new stuff. Even if there's been a couple of years since they were aired.
Gokusen is one of those dramas that will stand among my favorites. Even tho I got to watch it 12 years after it got aired. Of course there are sequels after the first one, but in a whole that's the amount of time that has passed since this series was released.
To my surprise, and maybe that's one of the reasons I tend to scape the past, this drama looks (except for fashion) like it was finished yesterday. Dynamics of dialogues, jokes, stories, it can't be more current. And even tho it's a fantasy we might find this kind of situations in a close reality. I understand now the complete success of the manga version.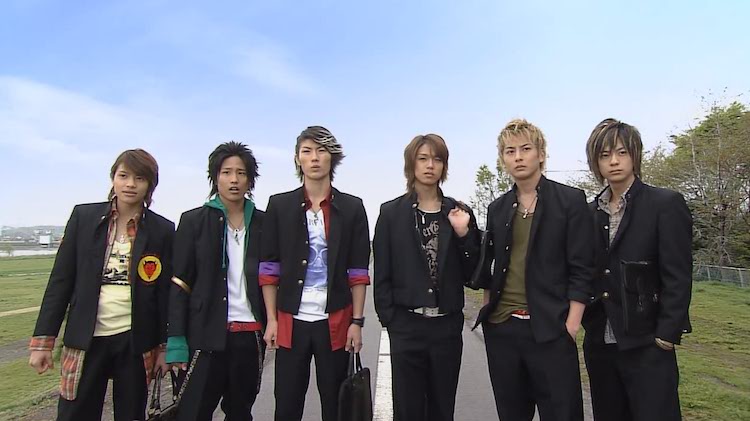 Synopsis of Gokusen
A young female teacher, Kumiko Yamaguchi, gets her first job at a male high school. If that isn't intimidating enough, she gets designated to the worst group in the entire school, the 3-D class. Over there, the mightiest teachers have failed, but because of her background she might be able to get near this conflictive bunch.
Her personal story will be really important to the plot, since she comes from a Yakuza family. Her methods might be a little out of the ordinary, but who dares to tell her no!
First Season
You can't help ending each episode with a smile on your face. And also lessons that can be applied to many situations in your life.
Second Season
We get a different feeling from the start due to missing the cast of the previous season. But we still get new emotions from this cast as well. I don't know why only Kuma remains, maybe that's the way the manga develops. Yet we can't help missing the whole bunch.
With that in mind I thought it would take me more time to get to like new kids but it only took a few minutes. hehe
Third Season
The whole idea is mature enough not to extend it longer. And even tho the troubles are different, the feeling remains.
Starring in Gokusen
These are some of the main characters of the story. But they are so many that I might be forgetting most of them.
Conclusion of Gokusen
The whole story is a great showcase of actors that will rule the next 10 or 15 years of entertainment. They're charismatic and prolific or at least they will be (not that they knew by the time).
I might be able to watch the movie soon. I'll add a separate review when I do. For the rest, I will keep the courses in my heart. There is not a single fan of Asian dramas that should skip this fun and endearing story.