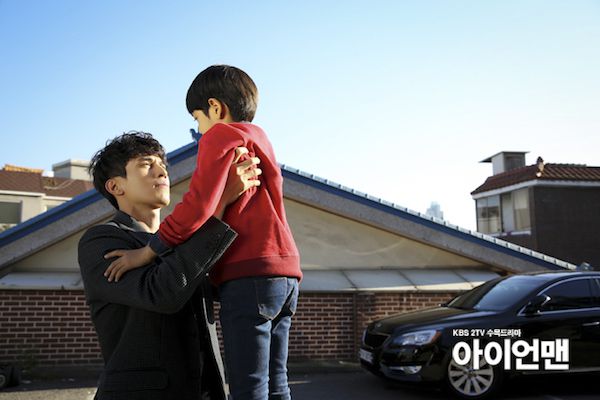 If I had to pick a phrase to describe this drama, that would be: 'What were they thinking?'. I have to admit I had my doubts about it just because of the female lead choice, and in the end, I wish I had listened to my mind and avoided completely.
I won't say it was a complete waste of time, cause I usually wouldn't unless is really really bad, but even tho there was some laughs and all, the script felt all full of big holes like it was being written while it was being aired and heading nowhere.
A messy plot, a lot of unresolved matters, a whole cast that has been great in the past but felt kind of lost here, a really weak female lead, please, make her stop crying out loud! I'm sadly accepting that I got no reasons to encourage watching this drama.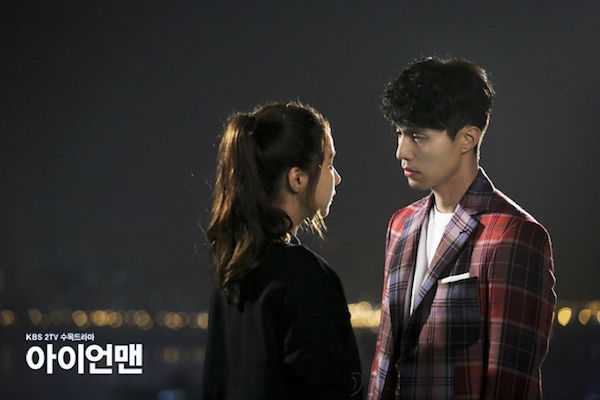 Synopsis of Iron Man Korean Drama
A man that due to his emotional wounds develops a strange ability of growing blades from his body and becomes incredibly strong. He meets a girl that works as a game developer with a group of boys, and since he owns the best company in that subject, they are bound to cross destinies.
This man carries a huge grief because the woman he loved died, and blames his father for it. With that background, everything will change when he finds out he has a son, and that Son Se Dong (the game developer girl) is the one in charge of taking care of him because of a confusing episode.
Starring in Iron Man Korean Drama
Lee Dong Wook (Hotel King, My Girl, The Joseon Fugitive) is Joo Hong Bin, a childish spoiled man that wouldn't mind growing up. He finds out he has a son and tries to avoid responsibility because he doesn't know how to handle it. I don't know if this is okay, but he just performed like he was still in Hotel King, maybe the time lapse between both shows wasn't enough to abandon the character, but I didn't like his performance at all.
Shin Se Kyung (Fashion King, When a man loves, Tree With Deep Roots) is Son Se Dong, a young woman that works among men developing games and has a warm heart. This brings her to end up taking care of a child that isn't hers, of her coworkers and her own life, including Hong Bin who ends up intruding. She hasn't been my favorite actress, ever, and this time, although the whole story started pretty well, her character becomes more and more annoying as she loses facial expressions in the way.
Also starring in Iron Man Korean Drama: Han Jung Soo, Jung Yoo Geun, Lee Joo Seung, Shin Seung Hwan, Kim Kap Soo, Lee Mi Sook & Han Eun Jung.
The story starts up with a mysterious track of events and somewhat really funny, but as long as we get deeper into it it starts feeling draggy, obvious, and with so many missing links that we end up completely disappointed with everything.
I wouldn't recommend watching it at all, maybe if you're a huge fan of the actors you might enjoy it more than I did, but believe me, I liked most of the cast and found nothing in the drama that would make me think: Oh! I'd watch this again.