A story that could have been sublime but isn't even half way. Power struggles, long dialogues, predictable relationships, and really few medical cases. All that is what it makes this drama to turn almost unbearable and boring. I'm really sad that I have to make this review mainly because of the actors. Many of them are long time favorites and I usually follow their performances in dramas and movies. But I consider that Medical Top Team doesn't do any good to anyone.
Still, I would like to be completely objective, the last episodes were worth it. Maybe because they left the administration side of the hospital a little on the side (just a little). Focusing a little more on the lives and relationships of the characters. Of course there are some more interesting than others, but in general, it's a drama that in which even dialogues are dense and heavy.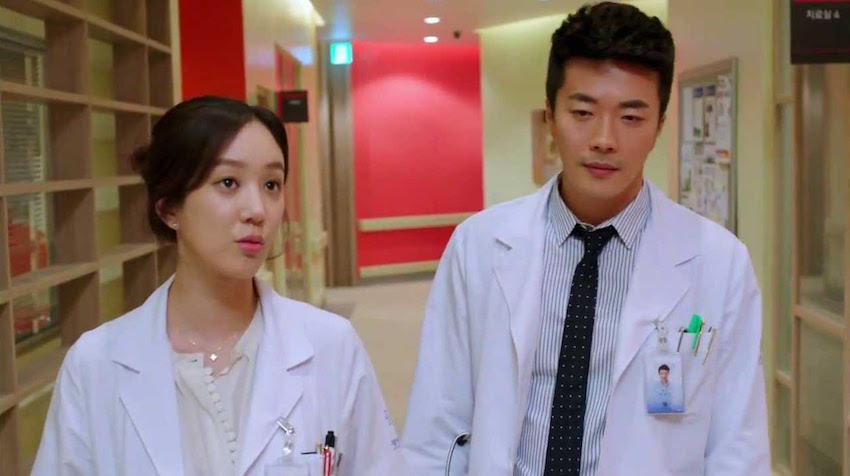 Synopsis of Medical Top Team
Hospital authorities decide to create a medical unit where only the best professionals can work. This is, in order to treat patients with strange diseases (just like House, but with many doctors). For that, the team named 'Top Team' will gather around the best doctors in many areas.
This project has to evolve between the power struggles between the members of the ownership group, so it has its detractors that will try everything possible to destroy it before starting. For them, hiring highly qualified professionals is an expense that they won't pay.
In this situation is where doctors will have to work and try their best possible with particularly difficult cases. In the meantime, confronting the detractors with all their might.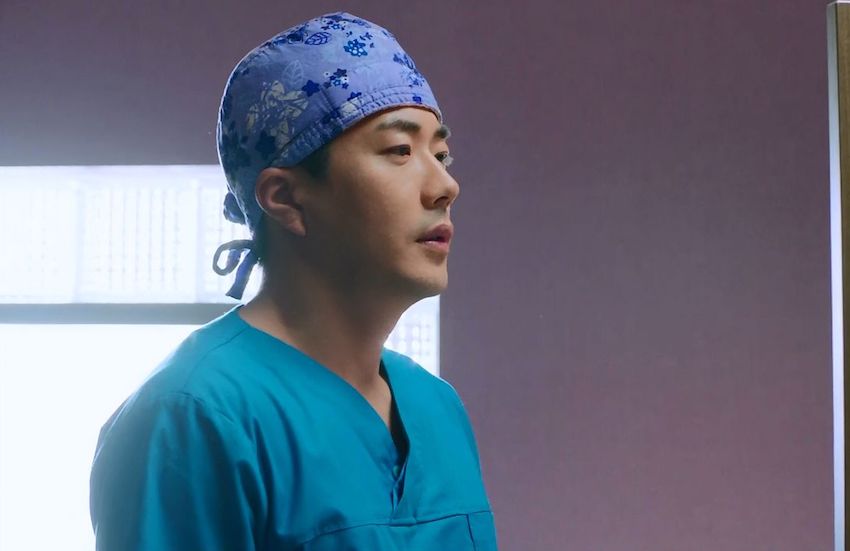 Starring in Medical Top Team
Joo Ji Hoon
Five Fingers, Antique Bakery, The Naked Kitchen
Is Han Seung Jae, the director, and creator of the Top Team. An illegitimate child from the director of the business group and an alcoholic mother. He's a man with a frozen cover, but whenever we start getting to know him, we will learn that he as a good heart and intentions. Even tho everything goes wrong. Is not nearly the best of him, and even tho he did a great job, I would recommend you not to start with this drama if you want to see him deliver. Start with Five Fingers or Goong.
Kwong Sang Woo
Bad Love, Queen of Ambition, Dae Mul
Is Park Tae Shin, other of the genius doctor that works in a countryside hospital after having an inconvenience with a United States institution. A man with principles that always gives his best for his patients. He has out of the ordinary professional skills. Another great actor completely wasted.
Jung Ryu Won
The King of Dramas, My Name is Sam Soon, Castaway to the Moon
Is Seo Joo Young, another member of the Top Team that dreams to be the first in her specialty (thoracic surgeon). She lives by her partner's shadow Seung Jae, but she wants to be known by her merits since she's amazing. If you want to see her in a great part watch Castaway to the Moon or History of the Salaryman.
Oh Yeon Seo
Baby Faced Beauty, Balloons, My Husband Got a Family
Is Choi A Jin, an intern that is also part of the Top Team. I don't understand why because she doesn't have amazing skills like the rest of the team. Her character's reason is to fall in love with one of the actors and chase him the entire drama. Until the role is forced to be fundamental. I can't recall her from other stories, but her part was not meaningful.
Minho
To the beautiful you, Salamander Guru
He's another intern in the Top Team, even tho he's learning, he doesn't stand a chance with his capabilities to be a part of the project. He's there to be A Jin's partner and nothing else. I think he has a great future ahead, he's good but he's still in the idol line, which I think many times runs against him. He does a good job when he is in the focal point of the story.
Lee Hee Jin
Ten 2, Monstar, My Love Madame Butterfly
Is Yoo Hye Ran, the nurse in chief of the Top Team. A small part for an actress that is slowly growing up.
Kim Ki Bang
Gu Family Book, Scandal Makers, Golden Time
Is Jung Hoo Min, other of the specialists. He's a serious character but will bring some of the really few funny moments of the story. He's adorable, but here he doesn't have a lot of relevance.
Alex
Pasta, Smile Again, A Thousand Day's Promise
Is Bae Sang Kyu, his days as the lovable Pasta president are long gone. Here he's another Top Team doctor, that takes part in fights instead of surgeries.
Park Won Sang
Unbowed, The Sleepless, Shark
Is Jo Joon Hyeok, whenever he goes he's funny when he has to. In this case, he had his glorious moments. I would have liked he had more minutes, but sadly he didn't. Although he really is an important part of the Top Team, at least during cases.
Also starring in Medical Top Team
Kim Young Ae (Confession of Murder, My Love Madame Butterfly, Hwang Jin Yi) is Shin Hye Soo, Seung Jae's aunt. Her nickname is 'The Iron Lady' because of her personality and her position. She's the Hospital's director and the one that gets affected the most by the story and the dirty business everyone carries around her. She has a hidden past that needs to hide and that makes her weak when she less needs it.
Ahn Nae Sang (Golden Rainboy, 7th Grade Civil Servant, Wonderful Mama) is Jang Yong Seob. He's the main reason and mastermind behind all the Top Team troubles. Personaly, I think he does is because he's insecure. He really doesn't have any reason to be such an idiot, but well…he is. It's a good role, but like all the rest we need to be careful.
There are many more characters, but those left out have no real relevance. Anyways, if you decide to watch it, you will find a lot of known faces.
Conclusions of Medical Top Team
This is another example that great names don't make a good drama. Script and the way the story is told is the main key. It's a shame that it turned out like this since I long waited to watch it. It became a deception, although actors have done a great job.
There are times that you can actually see when they are waiting to talk after director calls action. This is an editing issue that is easily fixable, I have no idea why they left it like that.
Clearly, the premise in Medical Top Team is more than interesting, and so is the cast. But it wasn't well developed (IMO), although if you're not enemies of the fastforward, you might enjoy it a lot more. Shortening the longest dialogues and focusing more in the personal stories of patients and doctors. I'll let you decide, many fans think it was a great drama, so you might like it after all.