So, Moon Lovers has come to an end. I cannot say which kind of ending it has, although I can imply that I didn't completely like it. Not sure if I might explain my reasons here (probably not). Since that will only spoil the party for you if you haven't finished yet.
There are many things to like about the drama if we see the whole picture. There are also many things that would feel like they happen in every historical drama we see. Those are both sides of the same story.
This drama has a really well defined script. It is also, performed and filmed nicely. But on the other side, it has many turns that have happened everywhere else in many dramas before.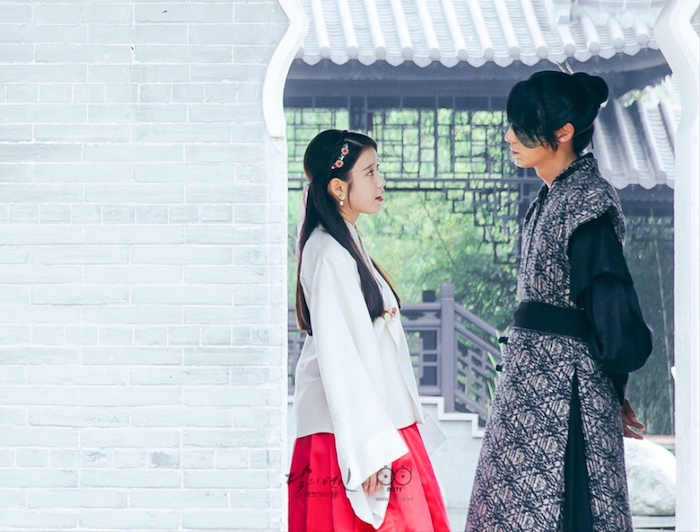 Synopsis of Moon Lovers – Scarlet Heart Korean Drama
Go Ha Jin a girl from our times has an accident during an eclipse. That takes her to Goryeo Dynasty era where she is known as Hae Soo, a princess' second cousin that will get close to King Wanggun's many sons and possible heirs to the throne. She is close to her cousin's husband, the 8th Prince, Wang Wook. Although her attention will turn towards Wang Soo, who is also known as "The Wolf" and be feared as one as well.
Wang So, the 4th prince, will be back from his exile where his adopting family sent him to live with wolfs. They wanted him to die for sure, but instead he came out stronger. Being marked by his parents when he was just a little boy, his scar made his real mother to hate him and vouch for his brothers instead.
With a mark on his face, a hard life lived and hate in his soul, he will get to know Hae Soo, who will discover the real Wang So.
Starring in Moon Lovers – Scarlet Heart Korean Drama
Lee Joon Ki as Prince Wang So
IU as Hae Soo
Kang Ha Neul as Prince Wang Wook
Kim Sung Kyun as Astronomer Choi Ji Mong
Jo Min Gi ask King King Wanggun
Kim San Ho as Prince Wang Moo
Hong Jong Hyun as Prince Wang Yo
Nam Joo Hyuk as Prince Wang Wook also known as Baek Ha.
Baekhyun as Prince Wang Eun
Ji Soo as Prince Wang Jung
Yoon Sun Woo as Prince Wang Won
Kang Han Na as Princess Hwangbo Yeon Hwa
Jin Ki Joo as Chae Ryung
Also starring in Moon Lovers: Seohyun, Z.Hera, Park Ji Young, Jung Kyung Soon, Woo Hee Jin, Park Shi Eun, Park Jung Hak among many many others.
The story has many twists, although there aren't as many as we would like to. Frustrating situations, which I usually get with IU's characters tho I really love her (it's obviously not her fault). In general, it's a typical historical Korean drama with some bits of originality.
Conclusion
Amazing original soundtrack. Lee Hi's song is the best choice ever made. There is also a background music for tense moments that reminded me to Strange Things soundtrack as well, really cool sounds, never heard on a drama before.
Lastly but which was, at least for me the best of the drama were the death scenes. I cannot say who died, of course. But I tell you if you can go through them without crying I think you have no soul at all. The music is perfect, the composition of frames is amazing and the whole feeling of those moments are truly worth the entire drama. Of course, performances are great too, specially Joon Ki's, in my opinion which might not be the most objective of them all. Still, they were all amazing.
Moon lovers is based on a Chinese novel named "Bu Bu Jing Xin", published in 2005. It had adaptations that were aired back in 2011 and 2014. I haven't seen any of this previous versions and the story is so sad that I will need some time to recover. I will leave the trailer here so you can get a feeling of you're going to see, in case you haven't started yet. But I need to clarify that the joy shown in it has nothing to do with the story, at least not at its fullest.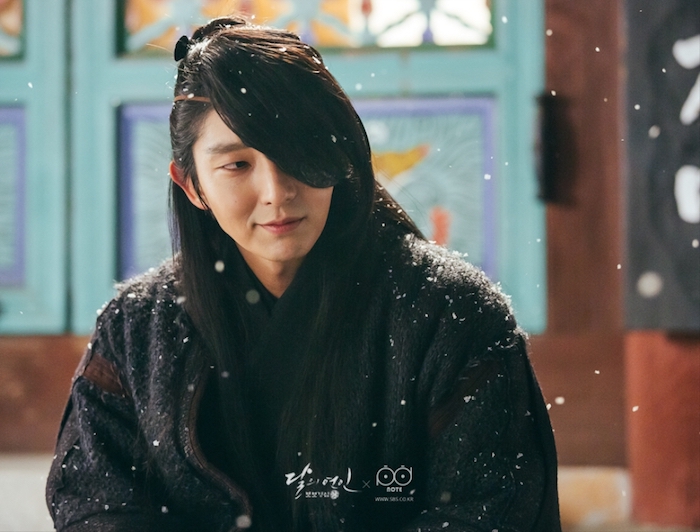 It doesn't matter what I say, you need to watch it. Cause even tho if it feels like you have seen some stories like this before, you will not be able to stop watching it.
Images from SBS site.