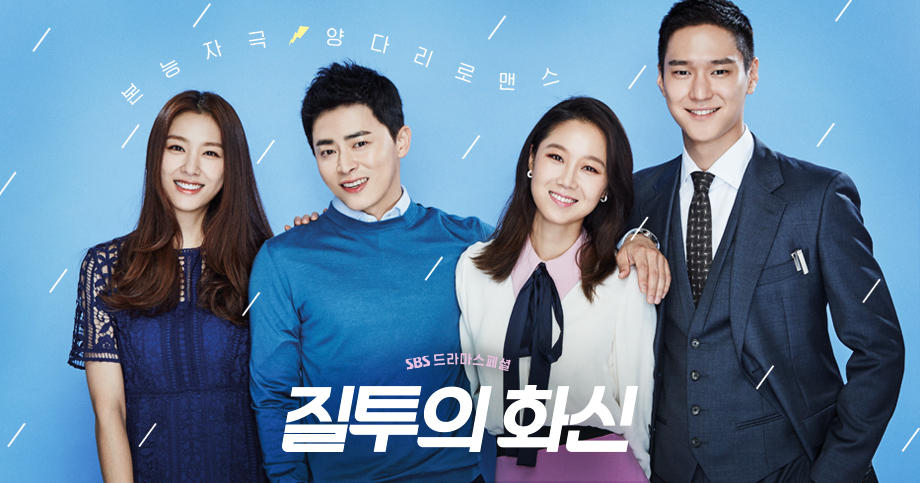 Ah, well, another good drama is over. Jealousy Incarnate has seen the end of its airing and it leaves a bittersweet taste. Mostly because I'm gonna miss the lovely chemistry between the main couple.
Even tho the entire drama takes on a hard task as it is showing a difficult health condition. The funny parts were hilarious and make the whole drama feel a whole lot lighter.
Our beloved Hyo Jin whom I can't be impartial with, she always plays great parts and this time it wasn't an exception. She was absolutely lovely this time as well. The chemistry between all the actors that are involved in the story is awesome. One of the best I've ever seen. Maybe you will find it is a little too adult oriented, and it is. But it is still a sweet and fun drama to watch.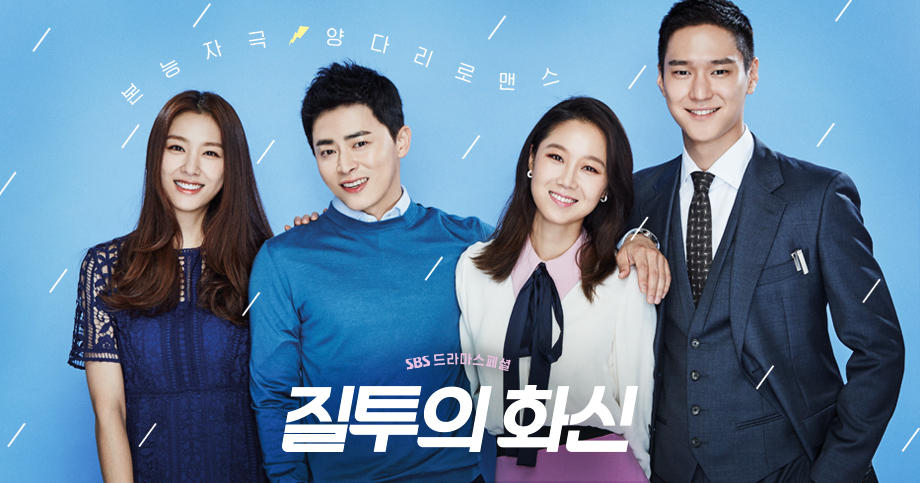 Synopsis of Jealousy Incarnate Korean Drama
Pyo Na Ri is a dreamer, she wants to be an anchorwoman. She applies for the job in a TV Station, but after failing the exam she gets a Weather Girl temporary job. To earn points she will do anything, specially if that helps her to get close to Lee Hwa Shin, her crush for three years. He already is an anchorman at the TV Station, but he doesn't like her at all. In fact he finds her really annoying and weird.
Destiny will cross their paths and also Ko Jung Won's. Hwa Shin's one and only childhood friend friend.
Starring in Jealousy Incarnate Korean drama
There is a long list of actors that are involved in this lovely drama. Maybe because of the fact that all the relationships in it have three endings. It's a triangle drama, and everyone is equally important. In this case I'm going to cut it short, because I don't find it relevant to include everyone.
Conclusion about Jealousy Incarnate Korean Drama
Script was fun, the characters displayed original situations and dialogues. Also relationships, bromances, sismances and couples were completely out of the ordinary. Although all the hospital parts were hard to watch and follow because they are really painful and realistic, the whole story involves a great caring message in a really sweet and amazing way.
I recommend this drama from begining to end. And I'm gonna miss my favorite anchor couple!
Image: SBS