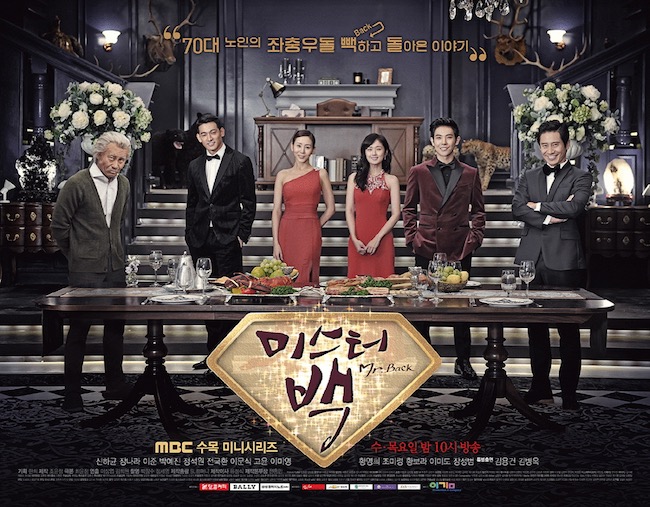 There was nothing that would prevent me to watch a drama with Shin Ha Kyun and Jung Na Ra as its leads. They're two of my favorite actors as you might have already read in previous articles, and if you didn't, well it's about time you know. He's funny, she's fresh, and they both had great chemistry with their respective partners in the past.
On the other hand, the subject was somewhat strange, we already knew there was going to be fantasy in it since the premise told it so. An old man turning into a 34 year old by an act of cosmic reaction, wouldn't give much chances to a real drama, although the story drags us in so much that we end up believing that this was perfectly plausible.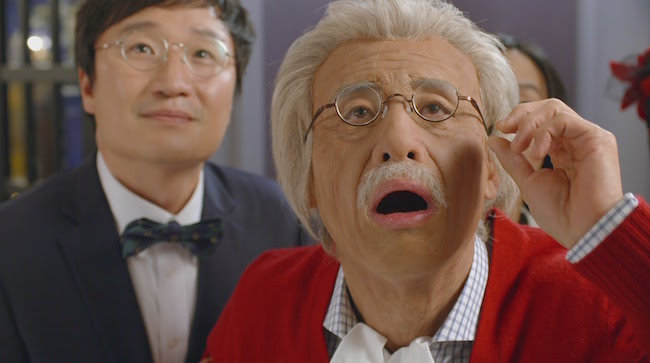 Synopsis of Mr. Baek Korean Drama
A grumpy old man only cared about making money, he was really poor when he was young and worked his hardest to build an empire of his own. Being always busy made him forget about his family specially his son who just wanted to be by his father's side.
Growing up the distance between father and son became bigger, and by the time the whole chain of events start happening, the empty space will start filling up.
On the other hand, Mr. Choi, was a really ugly man, who did whatever he wanted and say whatever came to his mind. Treating everyone like dirt, he meets a sweet young woman, Eun Ha Soo, who will make him feel the warmth he had forgotten, before the cosmic event turned him into a 34 year old man.
Starring in Mr. Baek Korean Drama
Shin Ha Kyun (All About My Romance, Running Man, Harvest Villa) is Choi Go Bong (the old director) and Choi Shin Hyeong, his younger version which, to cover up this amazing event that nobody would believe otherwise, presents himself as Director Choi's oldest son. He will start finding out about all the miseries that he ignored, and how the people around him wanted him gone. Planning a comeback might not be as easy as it seems, when his own family betrays him. Ha Kyun is usually a great performer, but I don't think this was the best from him. Although I don't know of any other actor who could portrait Mr. Choi successfully.
Jang Na Ra (Fated to Love You, School 2013, Baby Faced Beauty) is Eun Ha Soo, a cheerful lady that will meet Mr. Choi in bad circumstances, seeing him as a bad tempered old man who only cared about himself. He will hate him instantly, although, her understanding nature will make her see beyond that and help him in the right moment. She's so lovely all the time, that watching her lose her temper was really great.
Lee Joon (Rough Cut, IRIS 2, Gap Dong) is Choi Dae Han, Go Bong's son, and his closest family. He only cares about spending the money his father makes. And because his father never approves anything he does, he doesn't even try. Their relationship is in really bad terms. Although he doesn't show any love to him, he does care for the Director. A great performance from Joon who's building a really nice resume.
Also starring in Mr. Baek Korean Drama: Park Ye Jin, Jung Suk Won, Jo Mi Ryung, Jeon Kuk Hwan, Hwang Young Hee & Lee Moon Sik, among many others.
Conclusions of Mr. Baek Korean Drama
Despite of the great cast and the solid script, everything begins with a perfect rhythm, but falls short by the end. It felt like an updated version of Emily Dicken's Mr. Scrooge. The man that was given the opportunity to right the wrong he did in life, although it was way funnier and entertaining.
It wasn't the best script of all, ending was reasonable although not much explainable. Even with the idea of the unreal going on. I'm pretty sure that if there were other actors involved, I wouldn't recommend it. And even tho it's not amazing, it's still a good drama.