This is another drama that I had to watch again. Personal Taste Korean drama has been in my list of highest favorites for a long time. At least that was until I watched it again to make this review. Yes, it is still fresh like the first time. But instead I found that many sides of the story were dumb. Enough to take it out of my favorites list without any doubt.
Once again, the evil fox just doing whatever she wants without any kind of consequences, not good. Also the dumb girl that won't grow up, I think are the biggest flaws of the drama.
I already said it many times, I like dramas where evil people or tragic plots are well defined and have realistic foundations and a meaning to be in the story.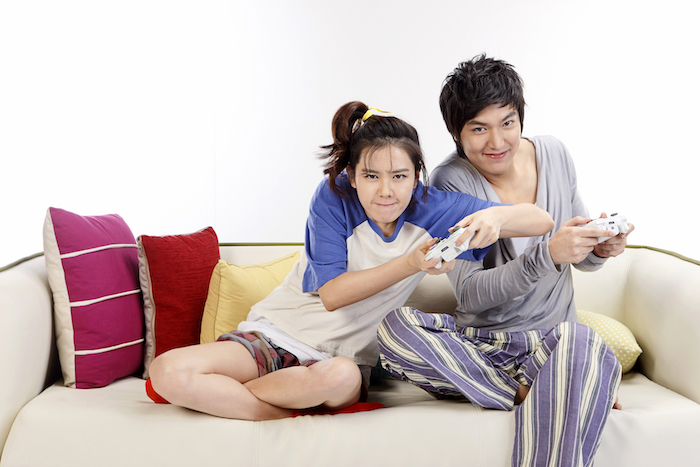 Synopsis of Personal Taste Korean drama
Park Gae In is a woman that trusts everyone no matter what. That will make people to take advantage of her and will end up suffering nightmares.
His long time boyfriend Chang Ryeol, leaves her for one of her best friends to get married the next day. With her heart broken once again, she meets Park Gae In, an architect that approaches her with hidden purposes and lying that he's gay.
They start living together and soon the chemistry will do the magic for everyone.
Starring in Personal Taste Korean drama
As a whole is an out of the ordinary story, since one of the main subjects is the acceptance of people's sexuality choices. I think that it's a really taboo subject for the World culture and it's well developed from the emotional point of view and the performances. Besides Choi Do Bin plays an incredible part as he usually does. In this particular case you will adore him.
Sadly, after watching it again, I found out I didn't love it like the first time, so this is gonna be the first one ever that falls from my favorite list. Lastly, if you didn't see many dramas, maybe you will love it like I did the first time, it really has some cute moments.
In conclusion, I encourage to watch it tho, specially if you're Lee Min Ho's fan, I think this is his best drama, and yes, I've seen them all.
Finding a decent trailer was so hard…couldn't do it! Sorry!