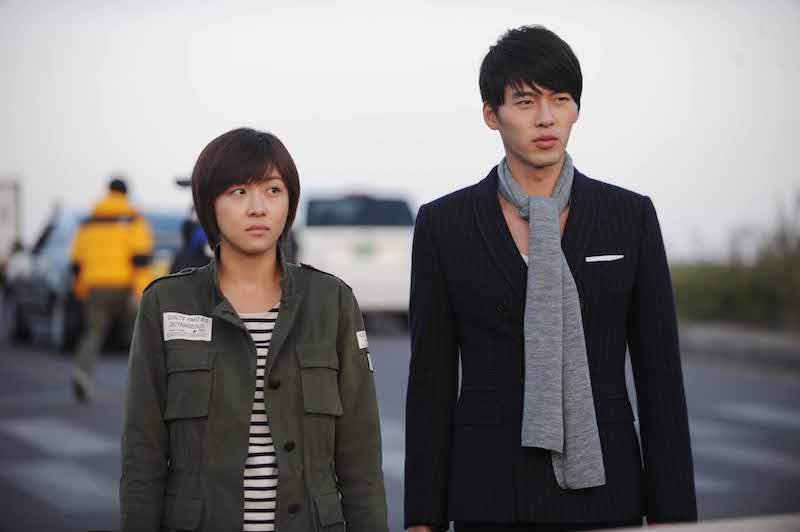 You must be thinking, did I read right? Secret Garden? Hasn't been years since this show aired? Well, yes, but as you know I can take my time to make reviews and in this case well…it took me a little while since I first saw it a hundred years ago. 😉
Secret Garden is one of the wonderful jewels of Korean dramas. A show that we can watch over and over again without getting tired of it. It has the right amount of mystery, drama, comedy and so many cute moments. And most of all it hasn't been another drama (in my opinion) that portraits such a close and lovable relationship between its leads.
Synopsis of Secret Garden
Kim Joo won is an arrogant peculiar executive director that seems to have a perfect life. He's wealthy, charismatic and owns a mall. Gil Ra Im is a wild stunt performer, that only cares about doing her job right, and maybe, get the chance to be famous one day.
They meet by accident when Joo Won confuses Ra Im with actress Park Chae Rin, for whom he has feelings. This ends up in an awkward situation, and it's the beginning of a tense and complicated relationship.
Ra Im isn't afraid of showing who she is, and will treat Joo Won as an equal. Something will happen that will make these two inseparable, and the delight of the viewers.
Starring in Secret Garden
Ha Ji Won (Empress Ki, Chocolate, The Time we were not in love) como Gil Ra Im.
Hyun Bin (Crash landing on you, Come Rain Come Shine, The Fatal Encounter) como Kim Joo Won.
Yoon Sang Hyun (18 again, I can Hear your voice, Gap Dong) como Choi Woo Young (Oska)
Kim Sa Rang (Get Revenge, Abyss, A love to kill) como Yoon Seul.
Conclusion
Secret Garden is fun, is sad, is frustrating, is warm. It has charismatic characters everywhere and you're going to love and hate each of them at the right time.
Most memorable OST, great performances, great cast, great ingredients to make it an all time classic.
A special mention to Oska: who is basically all over the place all the time, but he ends up being one of the most lovable characters of all dramas ever portrayed.
It mixes love, action, fantasy, music and romance in the most perfect way. It doesn't matter if you've watched it 100 times, you will love it every time.