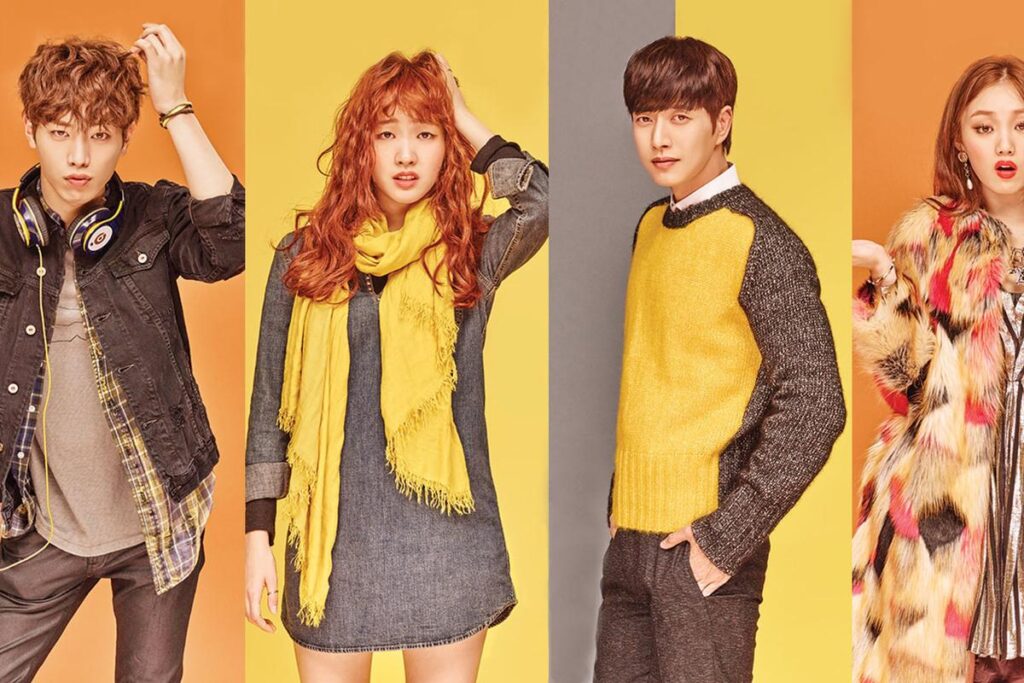 There was a great hype around Cheese in the Trap webtoon that was becoming live action. From the cast to the story, there wasn't a blog, website or portal that didn't talk about it. I have to say that I didn't read the webtoon before so everything was quite new for me and had no idea what I was going to find. Despite that, expectations were high since everyone apparently couldn't wait for it to air.
Well time has passed and I finally had time to finish it. Cheese in the Trap is a drama that keeps you hanging from one episode to the next. And, I missed that feeling that only Korean dramas bring. Maybe it is the sense of mystery and the feeling that something really bad is going to happen constantly. Or maybe it's just a good story.
There are so many comments about the second lead syndrome in this series. I found myself mentally arguing with viewers comments. In my opinion Jung's character is way deep and dark than In-Ho's. I'm really glad he wasn't moved from the center of the story.
Synopsis of Cheese in the Trap
Cheese in the Trap depicts de delicate relationship between Hong Seol and Yoo Jung. She is a girl that always tries her best at everything, and Jung excels at everything he does.
Seol struggles with his relationships because she doesn't know how to cope with abusive behaviors. She's always in troubles because of not being able to express her feelings towards unfair things that happen to her.
Jung is mysterious and even tho it seems he has it all, there's a dark side of him that shows that people might not like him as much as they show.
They will find out that even tho it' doesn't seem like it at first, they are very much alike.
Starring in Cheese in the Trap
Park Hae Jin (Bad Boys, Man to Man, Doctor Stranger) como Yoo Jung.
Kim Go Eun (Goblin, Monster, The King) como Hong Seol.
Seo Kang Joon (The Suspicious Housekeeper, Good Doctor, The Beauty Inside) como Baek In Ho.
Lee Sung Kyung (It's Okay That's Love, Queen's Flower, While you were sleeping) como Baek In Ha.
Nam Joo Hyuk (Glamorous Temptation, Moon Lovers: Scarlet Heart Ryeo, Start-Up) como Kwon Eun Taek.
Park Min Ji (The Great Seer, God's Quiz, You are my destiny) como Jang Bo Ra.
Conclusion
The whole story has this constant sense of danger that keeps going until the very end of it. You won't feel at ease and yet you will be pushed into the story deeper and deeper. It's a great drama because it's well written and well performed. But in the end, I'm not so sure it was worth the hype, sorry fans. Maybe I'm just feeling this because I didn't read the webtoon. But the truth is that even tho it is a good drama, it isn't all that great that I was expecting.
I highly recommend it, because I think it's an out of the ordinary love story, with real life issues and original outcomes, it will be worth the time, for sure.
Cheese in the Trap is a drama about love, but it's much more than that. How we deal with situations, how others do as well, and how what that defines our life and it's usually a matter of the choices we make.
If you still haven't seen this drama, you can watch it on Netflix!