Finally! I made myself some time to watch this Korean drama called Warm and Cozy. Started not expecting much from the beginning. Although the lead couple usually portrays endearing characters. From some time, I've been feeling that stories in Korean Dramas are becoming boring and predictable. The sad thing is that this is happening without exceptions. I might enjoy performances and specific situations, but, scripts, not so much.
In this case, I knew it was going to be a sweet mellow story with tiny bits of comedy, but what I didn't think I'd find is a great amount of comedy from secondary characters, and not so mellow of a script.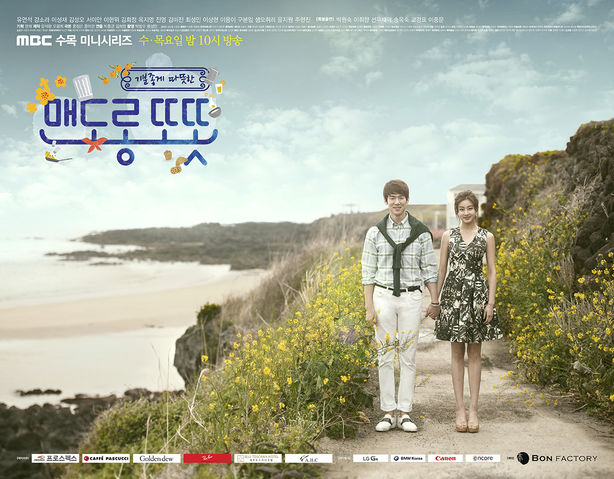 Synopsis of Warm and Cozy Korean drama
Lee Jung Joo has lost her father, after this she goes find her mother, she concludes this since the woman is in a picture with her father when they were young, but the woman denies even knowing her. She also thinks she has a twin brother, Baek Gun Woo, but after telling him the whole story, it turns out they are not related, at least by blood.
Years later, Lee Jung Joo wanted to buy a house in Jeju and build a cozy coffee. Her cousin, who was in charge of the deposit, buys a ruined house that will need a lot of money to be repaired, and escapes with her money.
When she arrives, she finds out the house was a disaster but also meets her old 'twin brother', Baek Gun Woo, who also runs a restaurant in Jeju, the name of the place is Warm and Cozy, and this is where their story begins.
Starring in Warm and Cozy Korean drama
Kang So Ra as Lee Jung Joo
Yoo Yeon Suk as Baek Gun Woo
Kim Sung Oh as Hwang Wook
Seo Yi Ahn as Mok Ji Won
Lee Sung Jae as Song Jung Geun
Jung Jin Young as Jung Poong San
Ok Ji Young as Cha Hee Ra
Kim Hee Jung as Buzo Kim Hae Shil
Lee Han Wi as Gong Jong Bae
Lee Yong Yi as Buzo No Bog Nyeo
Goo Bon Im as Buzo Go Yu Ja
Kim Mi Jin as Bu Mi Ra
Choi Sung Min as Ba Dong Su
Na Seung Ho
What I think was the best of the story, was the relationship between Gun Woo's older brother Jung Geun and the Lady Divers leader, Hae Shil. It was one of the best and funniest roles from Lee Sung Jae who usually plays on despicable parts. The chemistry between this two was worth almost the complete drama.
Another jewel was (as usual) Kim Sung Oh, who played an absolutely great part, also worth the time. He's a laugh warranty in any production he participates, and this time he was also cute, endearing and absolutely adorable, besides all the funny parts.
One thing that caught my attention from the script, is that characters, or at least two of them, had a great sense of character perception. They don't believe what they are told, but instead they guide themselves by what they see and understand. This tiny fact, leads the script to go beyond the usual evil female gossip and focus on the events which makes it fresh in that aspect.
Conclusion of Warm and Cozy
Warm and Cozy Korean Drama is a nice lovable story with some great bits of comedy that are also cute and adorable, and some tiny bits of huge drama that won't make it a complete melo. And even tho it has many cliche parts (specially on the antagonist part) there will be nice surprises to entertain ourselves. It's not the best story of all times, but it's worth the time, you can watch the teaser, although the mood in it has nothing to do with the actual story.