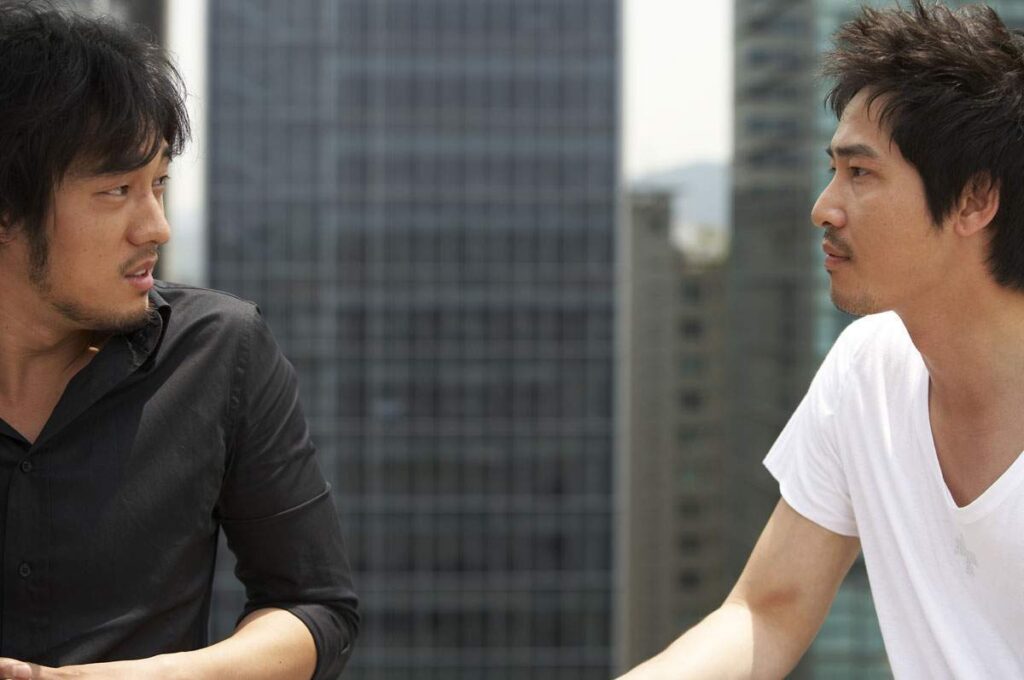 A dark, strange and pretty entertaining movie, Rough Cut has everything in it. I still haven't decided if it's because of the plot, or because the leading characters are two of my favorite actors.
Kang Ji Hwan plays a troublemaking actor. He lives his life as if he was a gangster. For his next movie he needs to find a rival with certain characteristics, that include, well…being a gangster.
On the other hand, So Ji Sub is a gangster that always wanted to be an actor.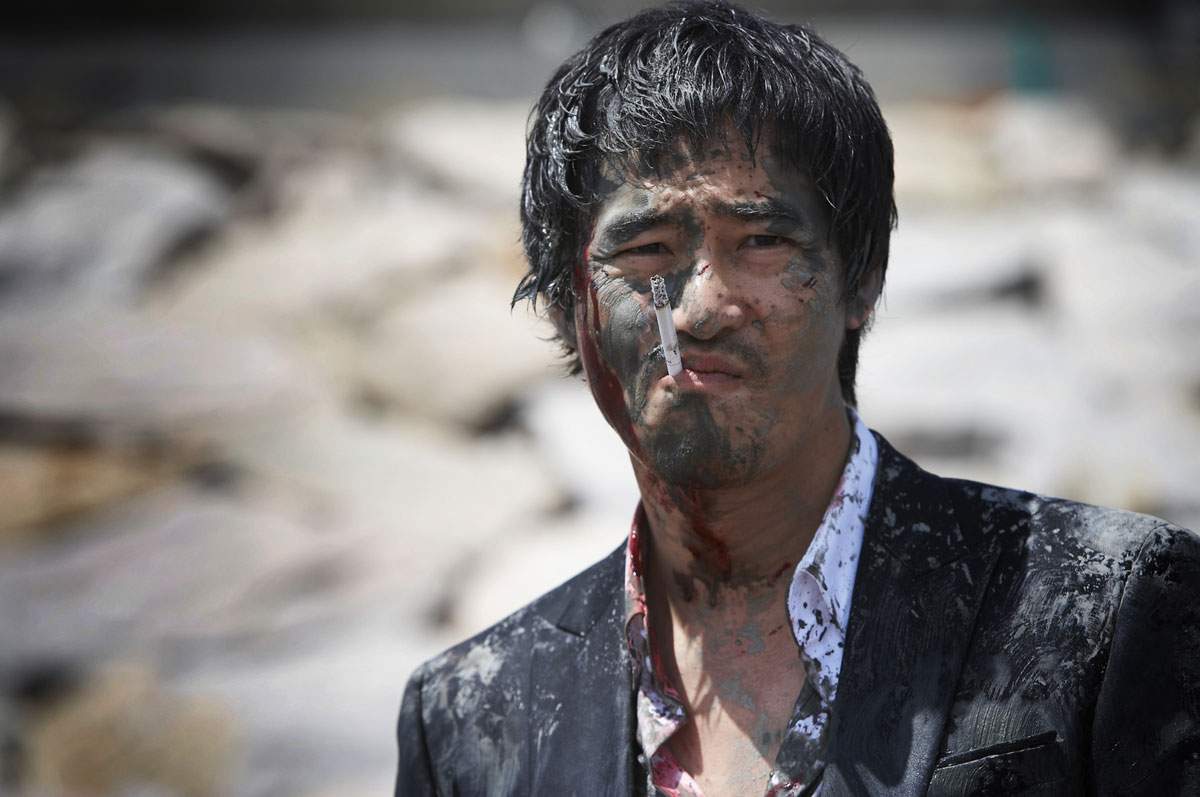 With this idea, you will find a love / hate relationship between them two that won't stop. Overall, their self nature will also play an important part in their destiny.
During some scenes you will find yourself diving into a really dark world. If you're used to Korean humor, it won't be a problem. But if you're not, maybe you should be aware of that. Is not an easy film, despite the amount of funny things that actually happen.
These humor touches will bright up the really dark plot, its characters and their realities. Not the best lives, not the best attitudes. And specially, not the best manners at all.
I recommend it if you're looking something to watch, specially if you like the actors.
I'll leave the Rough Cut trailer, although it's really hard to find, because it's a pretty old movie (2008). But it's a preview in order to decide if you want to watch it. Have this in mind when you start realizing that the clothes and styling is a little outdated.
Anyhow I think you should watch it, specially since we're all inside our houses with nothing new under the sun.
Images: Hancinema