I decided to start watching war movies, so that brought me to Warriors of the Dawn. A movie that was released in 2017 with a great cast and an interesting plot, at least in the beginning. Coming from epic movies such as The Last Supper or Roaring Currents, this one might feel a little poor.
Why do I say this, well…in the beginning there are many rushed dialogues that seem to go everywhere, scenes are not clean or well planned. It's probably the hand camera that makes it a little, let's say…disorganized.
I don't think this is necessarily bad, but between the strange lighting, the big amount of people that is constantly on the screen, and the really long dialogues, well, we might get a little lost or uninterested at the very least.
That goes with the fact that no character is introduced like it should be. We just meet a lot of people with no past or present, nor real depth in their role.
But enough of my impressions, here's the plot
Synopsis of Warriors of the Dawn
Being under Japanese invasion, King Seon Jo begins a travel to the Ming Dynasty. This leads his people to feel abandoned. Prince Gwang Hae is left to take over the Royal court. In the meantime, the Daerib forces, a group of man that are paid to defend military interests, find themselves in the way of having to decide which path to take.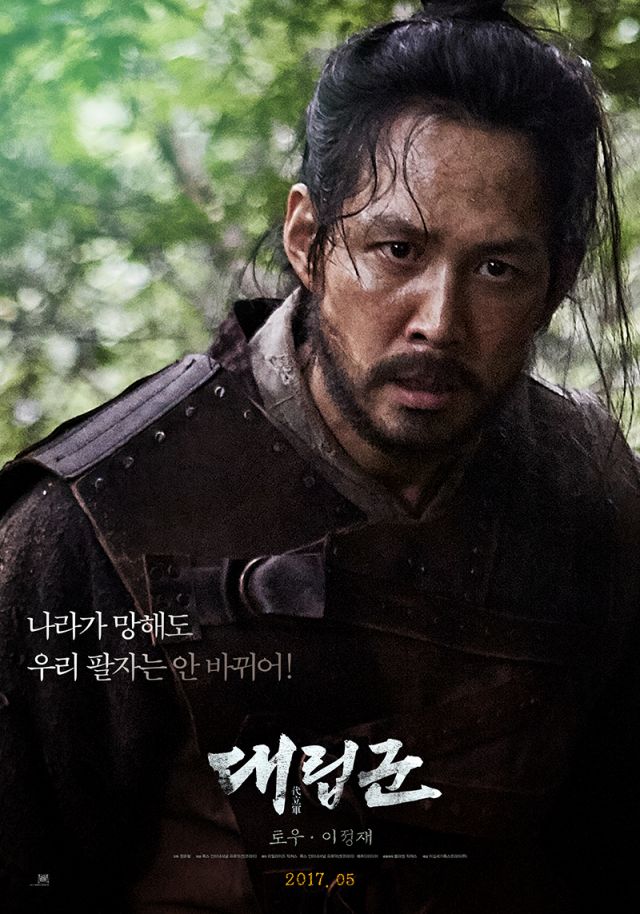 Warriors of the dawn cast
Lee Jung Jae (Big Match, Along With the Gods: The Two Worlds and Deliver us from Evil) as To Woo
Yeo Jin Goo (Hwayi: a monster boy, Tazza: the hidden card and Shoot me in the heart) as Prince Gwanghae
Kim Moo Yul (Bad Guys: Vile City, War of the Arrows and Illang: the wolf brigade) as Gok Soo
Park Won Sang (Paradise Murdered, Miracle in cell Nº 7 and Unbowed) as Jo Seung
Esom (White Christmas, My Little brother and Man on High Heels) as Duk Yi
Bae Soo Bin (Secret Love, Horror Stories and The Greatest Wedding) as Jang Yang Sa
There are many more well known names on this cast, but I'll let you find out for yourself.
Warriors of the Dawn conclusions
With this great cast we might expect something really great from this film, but sadly is really far from that. One might think that the way it's filmed is an old war movies tribute, but I don't think it has the solemnity needed for that purpose. I wouldn't recommend it if you're looking for an epic film, in my opinion is just not worth the time.
Images: Hancinema