There aren't many movies that you can say I couldn't stop laughing from the beginning to the end. Luckily for us there is Runway Cop to make us roll on the floor laughing. The mixture between action and comedy is not only impecable but one of the best I've seen.
I should set aside the fact that I'm a huge Kang Ji Hwan fan, but I can't just because he's tailor made for comedy and this is him at his fullest. If you're looking for something to laugh, then this Korean movie comedy is the absolutely right one for you.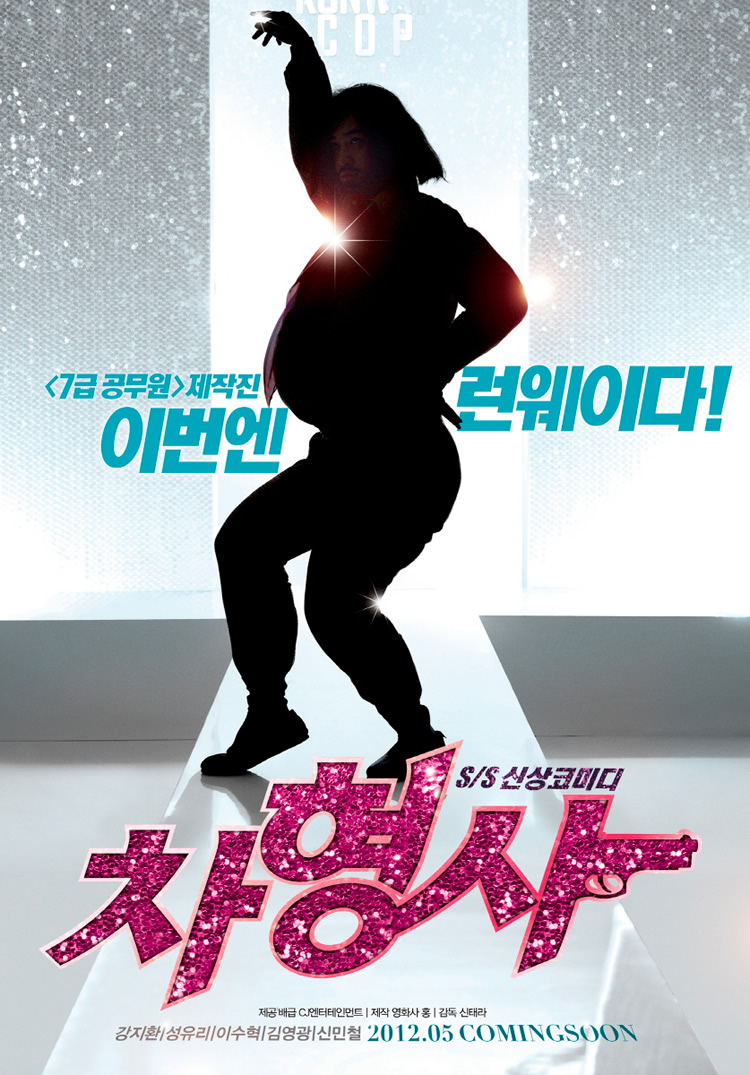 Synopsis of Runway Cop
The movie portraits the life of a skilled but hideous detective. He doesn't know what a shower is and spends his time eating everything he finds. In order to catch a drug dealer he ends up needing to participate in a runway show. For that purpose he will have to get into shape and learn about a world that he used to make fun of.
Starring in Runway Cop
Kang Ji Hwan (My Girlfriend is an Agent, Incarnation of Money, Lie To Me) is Detective Cha Chul Soo. A detective whose personal hygiene is complete disaster. This is to the point that it might be dangerous to stand in the same room. On the other hand, he is a great detective and will do his best to get the job done.
Sung Yu Ri (Hong Gil Dong, Romance Town, Love of Thousand Years) is Designer Ko. She is an old friend of Chul Soo that now is a fashion designer. She has to deal with Chul Soo's humanity and everything that comes with it.
Shin Jung Keun (The Pirates, The Five, The Grand Heist) is Detective Yoo. He's Chul Soo's boss, he's an old man but an absolute ace in computing.
Lee Hee Joon (The Flu, Yoo Na's Street, Jeon Woo Chi) is Detective Gyung Suk. Cha's partner and the one that has to accompany him everywhere although his life might be put in danger.
Lee Soo Hyuk (Horror Stories 2, White Christmas, King of High School). Plays a mysterious model that will be involved in the case.
Kim Young Kwang (Can We Get Married, White Christmas, Good Doctor). He is another male model that takes part of the runway show. He used to be friends with Soo Hyuk's character.
The movie is hilarious from the very start. That wins against the fact that script is not absolutely amazing but good enough to complete a great combination. Performances are good, direction is good, and it's like a Korean male version of Miss Congeniality only funnier.