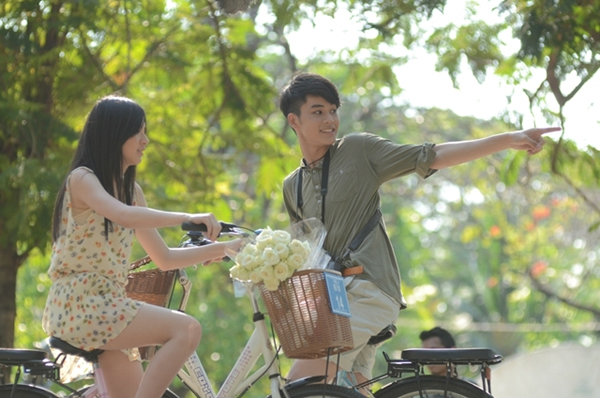 I've been reviewing really heavy movies this past few weeks, so I have to place this one in particular on the other side of the feelings, maybe because of its softness or maybe because its stories are close to us and yet so far.
There's an Osho saying that prays the important event in life happen every seven years, that's the moment that a cycle ends and a new one begins with physical and intellectual changes that respond to human nature.
With this starting point, Seven Something Thai Movie takes us trough three different stories in which we will be able to see different ages and visions of how this theory manifests itself.
Its a movie that invites us to think about our actual life and the place we decide to occupy, depending on the age and cycle that we're going through, we portrait an specific posture. Stories will become familiar as the time passes and we reach our actual age, but we will be emotionally involved with the rest of the stories, even tho they're far from our time.
As an omnibus movie, it has three stories on it, each one really different from the other, and with unique points of view and thoughts about life.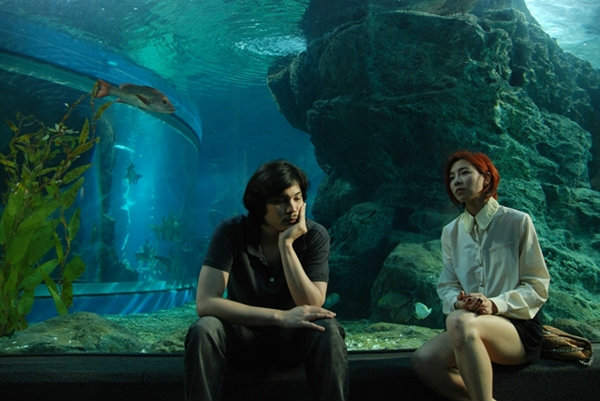 Synopsis of Seven Something Thai Movie
In the first story, we walk through the 14 year old cycle, we look right through the characters in the script and the way young people usually communicate now a days, what matters the most, what are they looking for, and many issues that might be similar to what we, as teenagers used to live. Everything points out to the big development of society and technologies which brings other ingredients to relationships that didn't exist before, changing the ways, and creating new ways of talking almost continuously.
The second story, takes care of the cycle between 21/28. With the comings and goings of a two actors couple which split up seven years ago. From that moment on, their paths took really different directions and their lives became completely different. The changes in their personalities, also mutated the important things in life, fundamental basis that seemed so important, they suddenly don't matter anymore. Maturing might be hard, but it's necessary and fulfilling.
The last, but not least of the stories, talks about the 42 year old cycle. With a really little analysis on the age itself, but to the possibilities that open up for the character. An optimistic view of life, the future, things that many young people forget about. On the other hand, the most important, something that people around that age tend to forget, to live, despite the difficulties.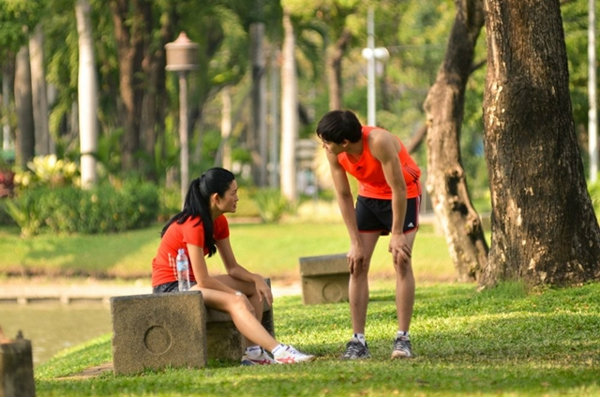 Starring in Seven Something Thai Movie
Jirayu La-ongmanee (SuckSeed, Phobia 2) as Puan.
Punpun Sutatta Udomslip (Ladda Land) as Milk.
Sunny Suwanmethanont (Shambala, The Bedside Detective) as John.
Sirin Horwang (Headshot, Saturday Killer) as Mam.
Nichkhun (Ouran Host Club, One and a half Summer, Welcome to the Show) as the young marathon runner.
Suquan Bulakul as the conflicted woman.
The movie has a lot to talk about and analyze. The good and the bad about each age which it becomes really clear when we see it in perspective. It's an original point of view to the mere fact of living. Which after all, it should be the most important. Understanding each other and keep our thoughts and principles up high. Always accepting our mistakes and imperfections before others would.
I really enjoyed the movie. If you have some time, I'd advice you to watch it. It generates really nice things beyond the basic entertainment. Also offers the chance of reflecting on our own nature without cheap tricks.