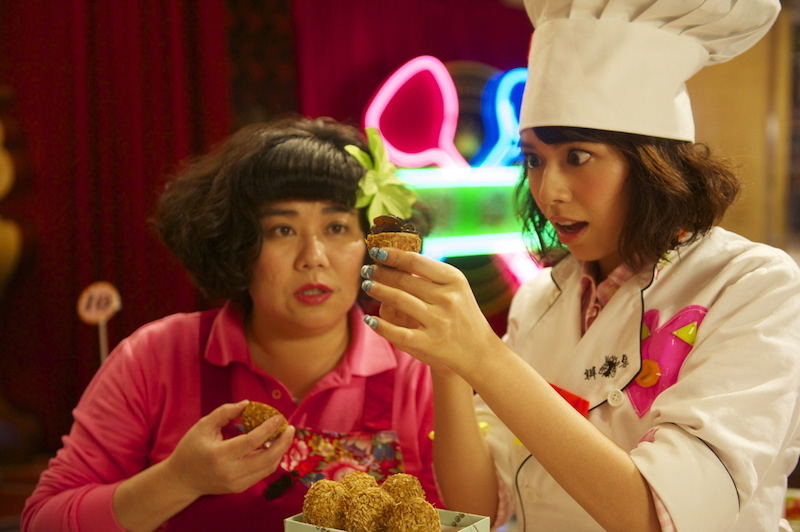 Okay, I promise I will try to move out from the letter Z, but for now it is Zone Pro Site – The moving feast's turn. I'm trying to find an order in my watching list. Since I have to watch everything from the scratch, I thought, hey why not starting by the alphabet. Might not have been my brightest moment, I know, but until know it's working. Specially if I'm not following any ongoing dramas, which I basically can't do at the moment.
So, back to our business. Zone Pro Site is a Taiwanese movie that turns out to be way better than expected. It's a movie that speaks about future, dreams and family tradition. Maybe what we want is not what we need, and the answers are right in front of us. Some parents just let their children fail, because maybe that is the best way of learning.
Synopsis of Zone Pro Site
The movie is also known as Zone Pro Site – The moving feast or Bandoh master chef. It tells the story about Wan, a young lady that wants to succeed as a model in Taipei. But life has some other plans for her. She fails as a model and ends up with a huge debt over her shoulders.
She comes back to her hometown Tainan, to find out her once successful family's restaurant is now a single noodle stand. There doesn't seem to be an easy way out, and they are desperate. Until a mysterious Master Chef appears in their lives.
Starring in Zone Pro Site
This one is a completely peculiar movie with tiny bits of hilarious moments. It also displays a soundtrack that will stay stick into your head even after days since you've watched it. It's a great movie that you probably never heard of but it's completely worth the time!