When I found out what Inspiring Generation was about I was really happy. The particular way of telling stories that noir genre has, is really appealing. Specially after its fantastic predecessors Capital Scandal and Bridal Mask. Who are among my favorites.
Noir, is a really entertaining genre that mixes fights, history, romance, and almost everything that makes a drama great. To review Age of Feeling or Inspiring Generation, I had to be objective, since is one of my favorite genres.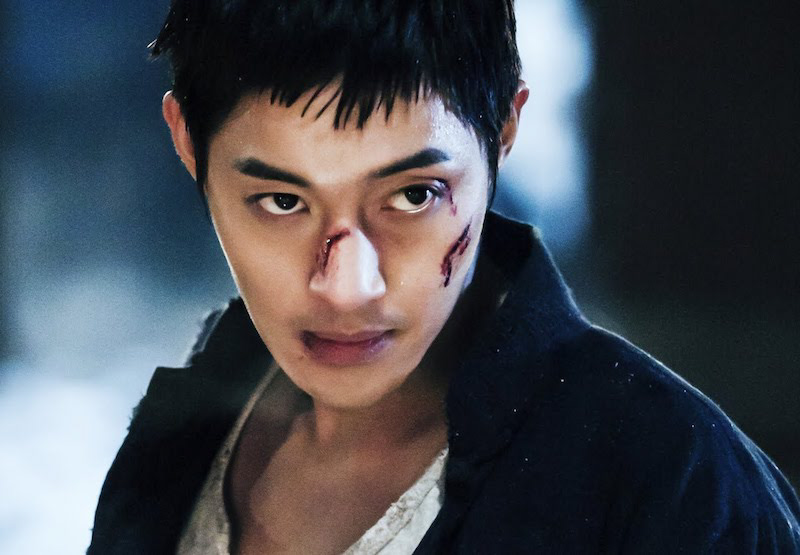 Synopsis of Inspiring Generation
A story that mixes love, friendship, patriotism and the wish of being someone. It takes place in Shanghai, China, during the 30's. Shing Jung Tae is an extraordinary man that owns an unconditional love for his country and his family.
He knows he's the best, and will fight to find his place as the best fighter in Shanghai alleys.
Starring in Inspiring Generation
Kim Hyun Joong as Shin Jung Tae
Lim Soo Hyang as Lady Gaya Deguchi
Jin Se Yeon as Yoon Ok Ryun
Kim Jae Wook as Kim Soo Ok
Kim Kap Soo as Toyama Denkai
Choi Jae Sung as Shin Young Chul
Son Byong Ho as Choi Soo Ri
Shin Seung Hwan as Jjang Ddol
Kim Ga Eun as So So
This list is just to name some, the character list is actually huge.
Not being a big fan of Kim Hyun Joong beforehand was an advantage. Yes I am a part of the 1% that doesn't like him. Because from that point on there was no way to go but up in expectations. The youngsters choice was amazing, not only because of their performances but because specially in KHJ's character similarities were almost perfect.
Young characters in Inspiring Generation
Kwak Dong Yeon as young Jung Tae
Joo Da Young as young Gaya
Ji Woo as young Ok Ryun
Kim Dong Hee as young Jjang Ddol
Music choice was one of the main clues that told me this thing was going to be epic. I loved it from the moment it started and I still do. I'll probably be listening to it for a long while just like Bridal Mask's.
On the bad side, yeah, I'm sorry but I have to point it out. I knew I wasn't going to like Jin Se Yeon's character, because I didn't like her like ever. She was a complete downer in Bridal Mask and also in Five Fingers. When her character started the way it did, I knew I was going to hate her…again. Don't get me wrong, I don't hate the roles because that's natural on the screen. I just can't feel her acting at all. Please stop casting her and ruining my favorite dramas, she has only one face. =P (Sorry fans)
It had its tiny amount of errors that made me laugh. Specially the one when Jung Tae boards the train in the early episodes, the fact that he's holding himself at that speed with just two fingers. Or also the way the wagon appears to be empty when it's being shot from a distant point of view, when there was obviously no place to stand when he opens the door.
For the rest, it was an absolutely great drama. Maybe I started watching it without hight expectations, but it is totally worth the time.
You can check out the trailer here as Age of feeling. When I wrote the article that was the name. I now realize it has so many names! Anyways, it's a great drama to watch, don't miss it!