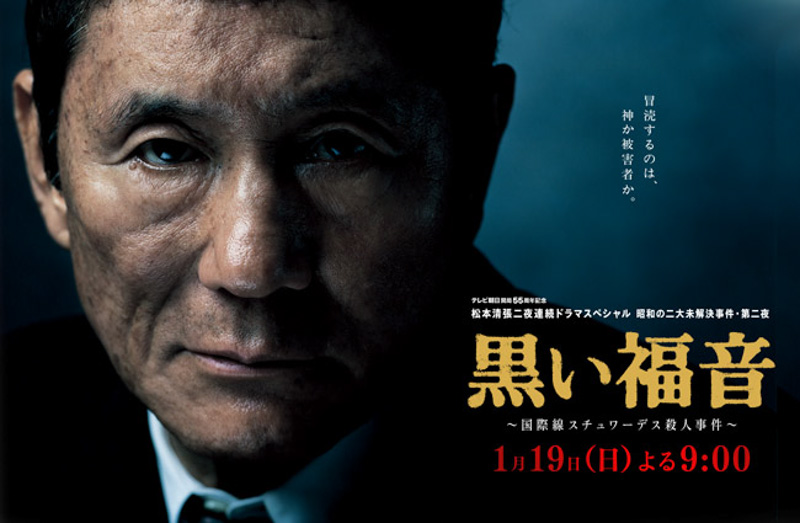 Yay! Japanese action fans, Takeshi Kitano is back. To give us the good news that he's performing on a TV Movie again. For us on the other side of the world, Black Gospel might be a little difficult to watch. Anyways I hope we can access to it soon.
Synopsis of Black Gospel
Black Gospel is a special movie made for TV. An adaptation of the novel "Kuroi Fukuin" by Seicho Matsumoto. In this story, Detective Rokuro Fujisawa finds a dead woman's body. The investigation and intrigue caused in the process will make us enter a mysterious crime scene with some really odd suspects.
So this movie doesn't only bring Kitano back to our entertainment, but promises to have the best of detective genre. There's more good news for fans of Japanese movies and dramas, take a peek at the cast.
Cast of Black Gospel (Kuroi Fukuin – 黒い福音) – 2014
Takeshi Kitano
Eita
Kinya Kitaoji
Jun Kunimura
Fumino Kimura
Shiro Sano
Eiko Koike
Jun Fubuki
Kazuhisa Kawahara
Kotaro Shiga
Takeshi Masu
It's like Outrage all over again but with some additions! Awesome! I'll try to watch it asap! The really bad news is that there's no preview yet. Hopefully I'll be able to update this post with it so you can see it. We just get the poster and the thrill to watch it. ^_^