Those waiting for some action and thriller are going to love this, a.k.a. S – Saigo no Keikan (S-最後の警官-). S – The Last Policeman is based on Yoichi Komori and Yutaka Todo's manga. The story it's delivering cops, guns, bullets and some psychological drama to the screen. After seeing bullets fly through the air, I wondered how fast does a bullet travel per second to allow it to penetrate a body?
There's also a great cast of some really well known faces. Most of them have performed previously in similar genre movies and dramas. Others that are just swapping romantic comedies to more solemn stuff, and of course we love it.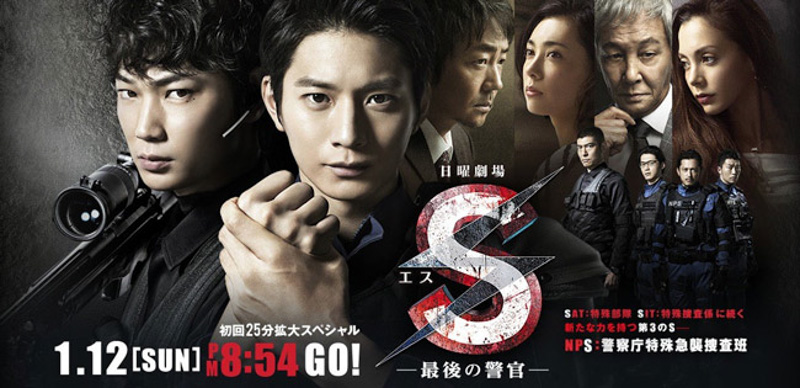 Synopsis of S – The Last Policeman
Fighting terrorism needed a special force, NPS (National Police Safetyrescue) was created for this purpose and to catch the terrorists alive. When this can't be achieved, a Special Assault Team (SAT) is called to finish the job, that gives this last force a greater authority over the police and the NPS. This power struggle will sumerge agents into different conflicts and of course, the need to save as many as possible fighting crime.
Cast of S – The Last Policeman – 2014
It's probably going to be a must on my watching list, so here's the trailer. I'm pretty sure action drama fans will love it.