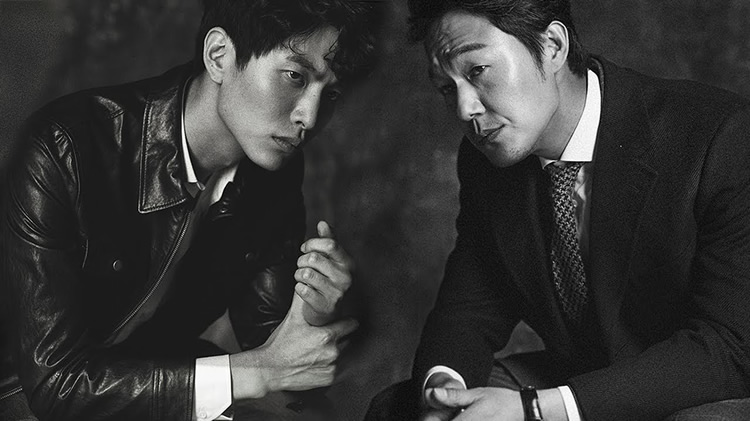 A busy year for them both Lee Min Ki and Park Sung Woong. They will be able to excel their acting qualities again to embrace an action thrilling story called For the Emperor. Both leads are two of my (long list of) favorite actors so maybe I will not be completely impartial with the preview but if we judge it from the trailer we will have to conclude that this movie will have everything that an action one has to have.
Love, drama, treason and epic gang fights will set the table for us to enjoy a film that might have an ordinary starting point but that it might deliver something else in the end, like almost all asian productions do.
For the Emperor synopsis
An ex professional baseball player, Lee Hwan loves luxury life and that includes gambling. Lee Hwan looses everything he has to it. He gets involved with gangsters boss Sang Ha who runs a loan shark business and an ilegal betting place. Sang Ha will make Lee Hwan work for him, in the meantime, love will also be at stake.
Starrgin in For the Emperor
Lee Min Ki as Lee Hwan
Park Sung Woong as Sang Ha
Lee Tae Im as Yeon Soo
Lee Jae Won as Kyung Soo
Also starring in For the Emperor: Han Jae Young, Lee Yoo Joon, Kim Jong Goo, Jung Heung Chae and Yoo Jae Myung.
Even tho there are plenty of movies that portray ex sports player selling their games, there is no one that would make the guy a gangster in exchange. Yi Hwan, played by the versatile Lee Min Ki, is an ex baseball player that was accused of selling his game for a price. When that fact sees the light in the media he loses his career and his life as an athlete.
Park Sung Woong will be in charge of playing Sang Ha. A.k.a. the boss, the one that owns everything including Yi Hwan's life now. He will make him work for him at any costs.
From the title to the trailer is a movie that I want to see. Hopefully you will like it too. It will be released next 12nd June so we might be able to watch it earlier than we thought. In the meantime and as usual, here is the trailer!