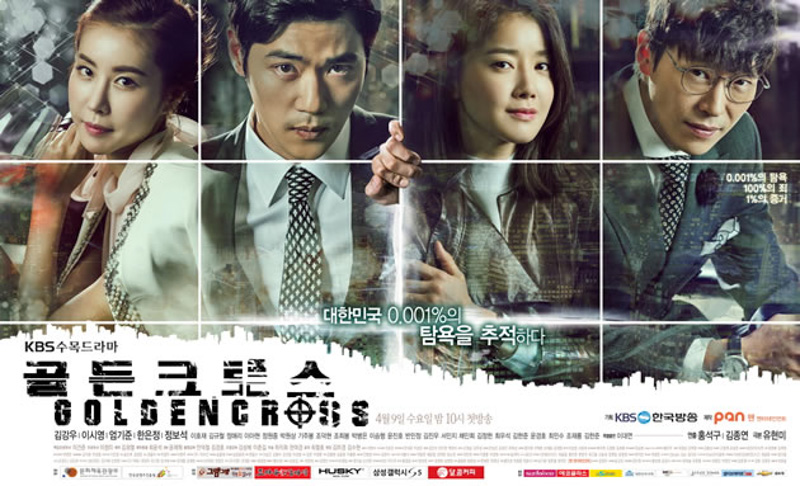 A crime, action drama that will probably keep us on our toes for several weeks. Here are the first bits of Golden Cross, the new KBS drama that is airing soon. The cast is really good. For what I saw, I think we will have an evil Uhm Ki Joon again! Or is it a double character? Oh, if someone could portray it that's obviously him.
I recently heard of this drama and lucky for our readers we get to see the first images on trailers. Starting this week since Inspiring Generation is finishing and taking place on action, Golden Cross promises a lot and hopefully will deliver.
Synopsis of Golden Cross
The prosecutor Kang Do Yoon is in charge of caring for his mother and sister, he loves that task but suddenly the young woman dies. Even tho till now he has been always by the side of the law, he tries to take revenge by his own hands, chasing the murderer.
Starring in Golden Cross
Uhm Ki Joon
Jung Bo Suk
Lee Ah Hyun
It promises to be a great production. The cast is really good, and most of the actors on this drama have done amazing jobs in previous parts. Let's just wait for the script to be at the level! Check out the trailer at the top of the post!