Without great announcements but with a strong cast, Fly with the gold is absolutely out of the ordinary. It takes a little time to start but when it does we will be watching a story that goes beyond the classic genre of heists.
Fly with the Gold immerses us in the life of a group of men that are planning a robbery, since this incident takes place in the last half hour of the movie the rest of it will introduce us to the character's history and diverse conflicts among the members.
In the end it will be a really slow movie to be an action one but we will equally captured by it. The script won't try to make them heroes like in other movies I've seen about the same subject, instead we will get to know them in the misery of poverty, treason and fear.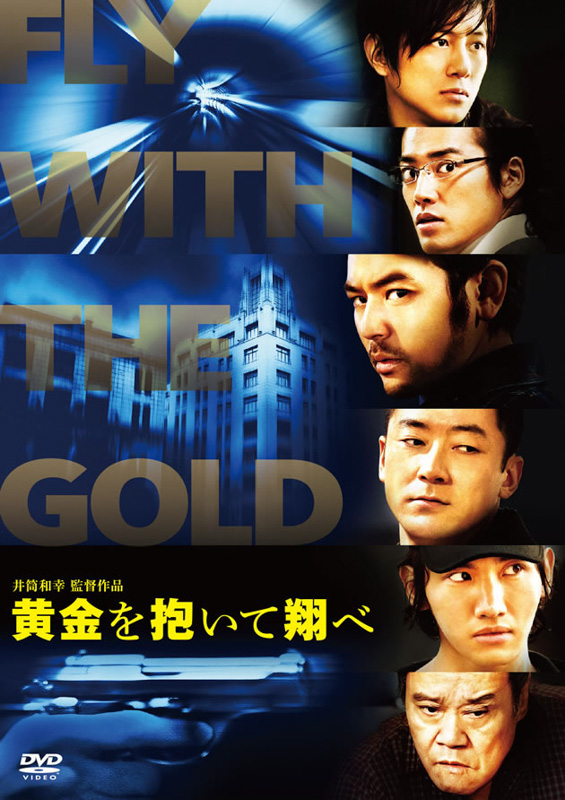 Starring in Fly with the Gold
Satoshi Tsumabuki (Tokyo Family, Waterboys, Dororo) is Kota.
Tadanobu Asano (47 Ronin, Zatoichi, Ichi the killer) is Kitagawa.
Shim Chang Min (Paradise Ranch, Mimi) is Momo.
Kenta Kiritani (Outrage Beyond, Beck, Solanin) is Noda.
Junpei Mizobata (The Wings of the Kirin, Shitsuren Chocolatier, Neck) is Haruki.
Toshiyuki Nishida (Outraged Beyond, The Ramen Girl, Hayabusa) is Zii-chan.
It's a great movie about heist but you won't get much action from it. Instead it's a more realistic story about men planning to commit a crime. And also the struggles or consequences they might have to face. Even tho it might not be a classic type it's still worth to watch it.