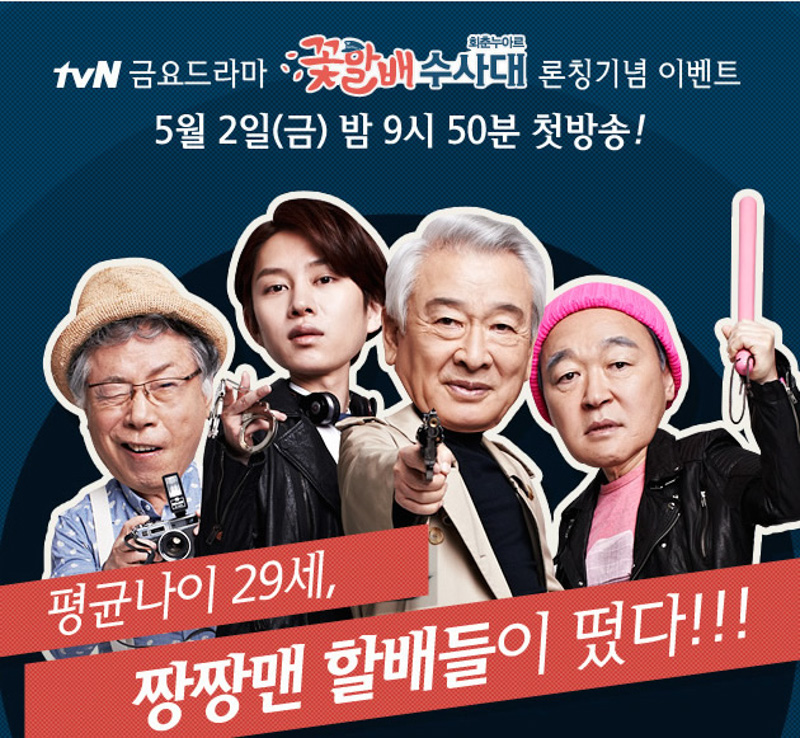 Someone is playing with my emotions with this drama. To be able to finally see Kim Hee Chul's comeback after so many years it will probably be something to remember. But putting my likings aside I think Grandpas Over Flowers Investigation Team will be really entertaining. That concluding from the out of the ordinary storyline to the great cast.
Synopsis of Grandpas Over Flowers
The story is about four young detectives in their twenties that mysteriously end up becoming 70 year olds. They will struggle to get their bodies back. With the conflict of still being on their 20s and 30s in their minds. Something that will probably bring major laughs to the audience.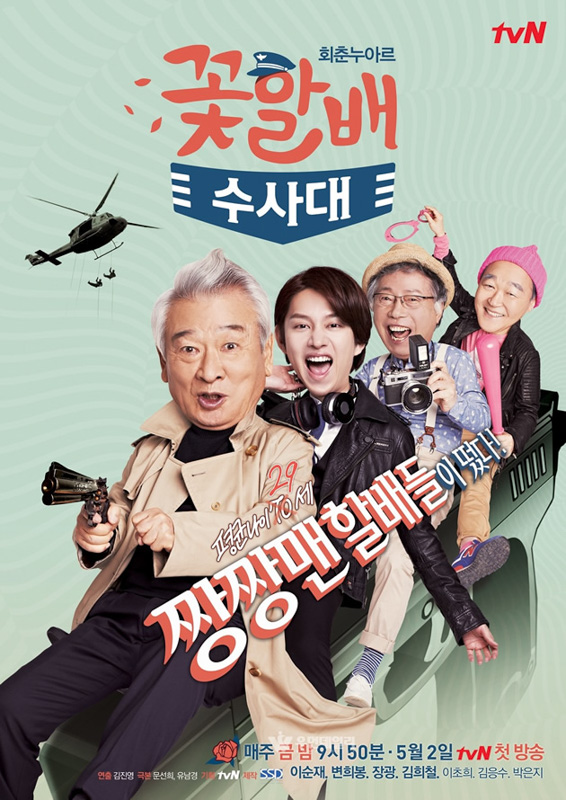 This adventure couldn't be possible without the three most charismatic grandpas ever. Classics for those who follow Korean dramas. The hilarious Lee Soon Jae, recently seen in Potato Star. The multifacetic Byun Hee Bong, with a major participation in the latest Lee Bo Young's drama, God's Gift – 14 Days. And the always memorable Jang Gwang, whom performance in All About My Romance will be a forever favorite.
Their 20 years old versions will be some well known faces too: Choi Jin Hyuk, Park Min Woo & Park Doo Sik respectively. Although I don't think they will get too much air time (or hopefully they do!). Good cast, hilarious situations and a story that's absolutely out of the ordinary, it will probably will a good one. Here's the battery of trailers.