I wanted to talk to you about this new movie that came outand the A Hard Day trailer. After the charming Miss Korea ended a few months ago, we get to watch Lee Sun Kyun again. This time in an action thriller with apparently everything it has to have.
I might have seen every production this talented actor was in and I have to admit I was never disappointed. Even the independent productions that tend to be slow and without a clear idea of what is actually going on, they were all worth it. Still missing Golden Time, but whenever I get the time I will watch it.
As for this new action movie, it has its creepy, thriller and action bits with the frenetic style that only Lee Sun Kyun can portrait. Director hasn't made many movies so it will be nice to see some brand new big screen talent and some classic actors that apparently can't be left out action films.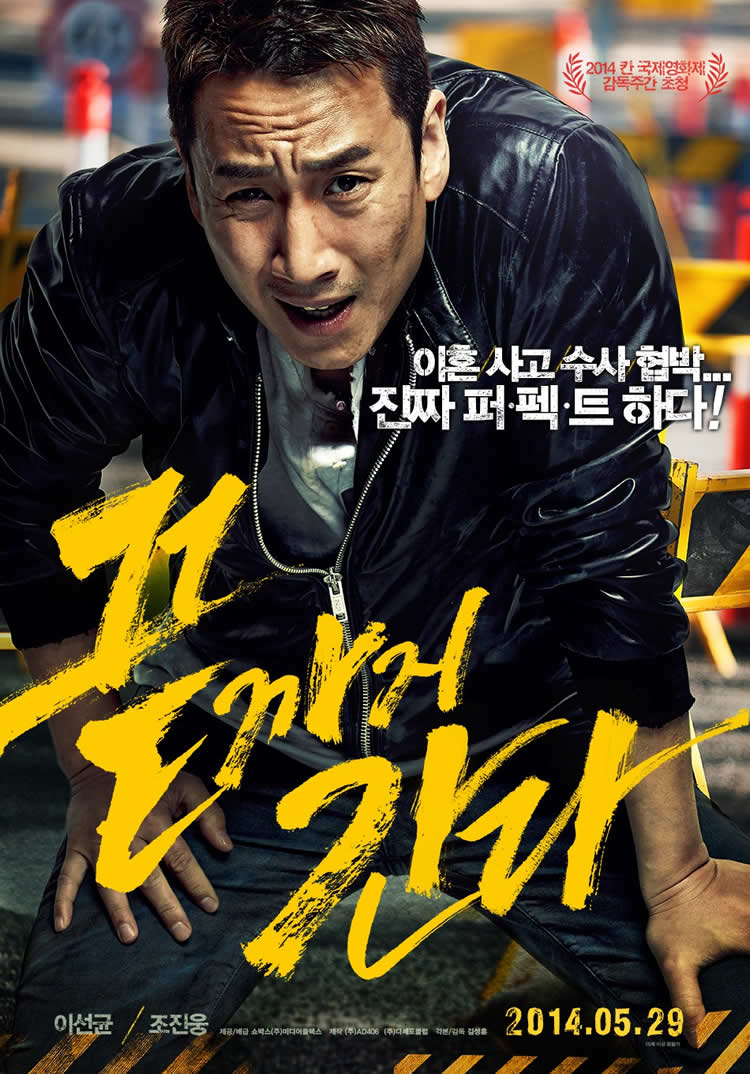 Synopsis of A Hard Day Korean Movie 
Gun Soo, a detective that puts the job before his family, missed his mother-in-law's funeral because of a police station crisis. It was late at night and while driving late he hits a man killing him instantly.
Panicking and without knowing what to do he hides the body in his car's trunk. He needs to get rid of the body as soon as possible, but that won't be a simple job, specially since he will be in charge of the investigation and a mysterious witness will try to make his life miserable.
Starring A Hard Day 2014
The movie is a mixture between thriller, action and comedy it has a lot to offer, hopefully it won't fail!
A Hard Day Trailer