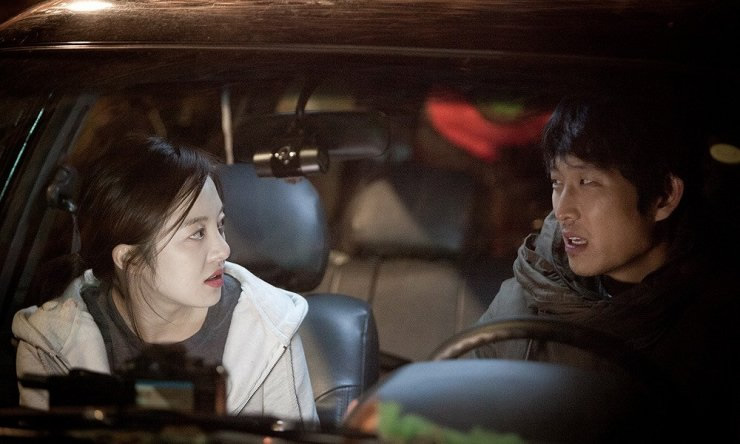 A movie that I just heard of, but it might be interesting to watch. Navigation trailer promises scary, out of the ordinary thrilling entertainment.
You well know I love thrillers and movies, hehe. The initial idea might be mixing up a crime and technology in an original way.
We know that mostly all crime investigation dramas and movies have been using black boxes and CCTVs to pick up clues. This might sound ordinary to us now, but if we go back a couple of years we could have thought it was impossible or something more sci-fiish.
Synopsis of Navigation
One girl and two boys are part of the movie club,. Starting spring they decide to go on a trip to an isolated village at Nae jang mountain. For that purpose they borrow a car and start their adventure. It's the first time they are visiting the area and because of not being familiar with it they get lost.
With the idea of finding their way back they happen to witness an accident. They also find a GPS that was close to the area. This device has a strange voice but it will lead them to where they wanted to go even tho it was somewhere they never expected to be.
Tired, and having gone through a lot they decide to grill some meat and they found a stone that could do the job, unless the piece is a part of a gravestone and they didn't realice. They hurry back to their car to go back home but when they try to run away someone jumps out and makes them hit him with their car.
Something tells me they won't leave that place for a long time. Hehe. (this is obviously not part of the synopsis :P)
Starring Navigation Korean Movie Trailer
The movie has a lot of elements to make it good, with several premises that needs to be solved, hopefully it will be well made and it may be something to enjoy. We will wait until we can see it, but in the meantime here's the trailer.