If you have ever read any Kotaro Isaka's books you might know he has an original way of writing thriller and action stories. Oh! Father won't be the exception when we find out that a family of six is a very peculiar one. With an absent mother and four different fathers for Yukio, a young man that finds hard to deal with this fact but as he grows up he learns the best from each one of them.
That's how we find this movie that is about to be released. With a great starting point and that won't leave out any thrill at all.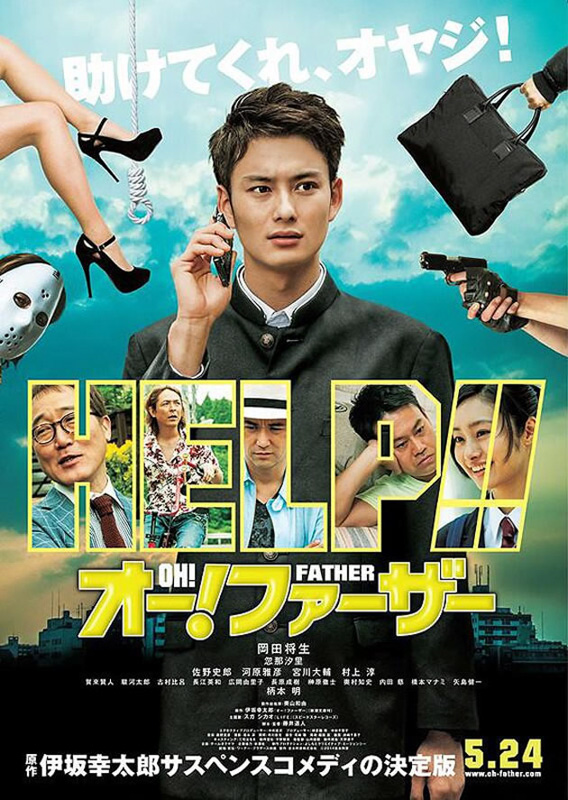 Synopsis
Yukio has four fathers. His mother falls in love so easily that this is the solution. They live all together and learn to deal with each other. Each one of them has a speciality to teach Yukio while he grows up. That's how Isao teaches him mixed martial arts. Satoru, tutors him in his studies since he's a professor. Mamoru, who used to be a club host, tries to help him with women issues. Taka uses his experience as a gambler to teach him how to be intuitive.
He lives a tough life but he finds out that his family is overly supportive in every aspect of his life. Suddenly Yukio is involved in a crime and between him, his abilities and his fathers' help will try to set himself free.
Starring in Oh! Father
Masaki Okada, Shiori Kutsuna, Shiro Sano, Masahiko Kawahara, Jun Murakami & Daisuke Miyagawa. Here's the trailer!