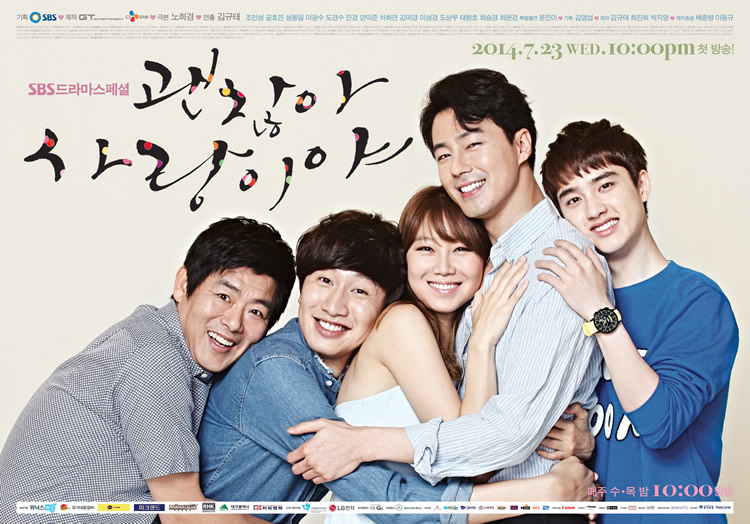 Okay, so there are so many things about this drama that I'm waiting after watching It's OK, That's love trailer. First my all time favorite, number one, best of the world actress, Gong Hyo Jin is back in action! And it happens after a not so long time, since I am still enjoying The Master's Sun in my fresh memories. On the other hand, the super talented Jo In Sung, who we also enjoyed last year in That Winter, The Wind Blows. They are both awesome and can portrait the hardest parts but on the other hand watching them in a comedy will hopefully be delightful for fans, and for everyone that can access the drama.
But only if that was all! There is a killer cast on this production, which allows me to think that it will be unforgettable, but I will name them after the synopsis! 😀
Synopsis
Ji Hae Soo is a psychiatrist that is going through her first fellowship year at University Hospital, she hates blood and that is why she chose this subject. On the other side of the story there is Jang Jae Yeol, a obsessive radio DJ that also writes mystery novels. Both life will obviously change when this two meet, and there sure will be fireworks.
Starring It's OK, That's Love 2014
Jo In Sung (That Winter, The Wind Blows, A Dirty Carnival, What Happened in Bali).
Gong Hyo Jin (The Master's Sun, The Greatest Love, Whispering Corridors 2).
Sung Dong Il (The Grand Heist, Gap Dong, Answer Me 1994).
Lee Kwang Soo (Good Friends, Nice Guy, My Little Hero).
Jin Kyung (Baketball, Good Doctor, The Queen's Classroom).
And also: Lee Sung Kyung, D.O., Yang Ik June & Cha Hwa Yeon, among others.
There is a lot of expectation to finally watch these two leads perform together, hopefully It's Ok, That's Love, will be a drama full of funny and deep emotions. Here's the trailer! 😀