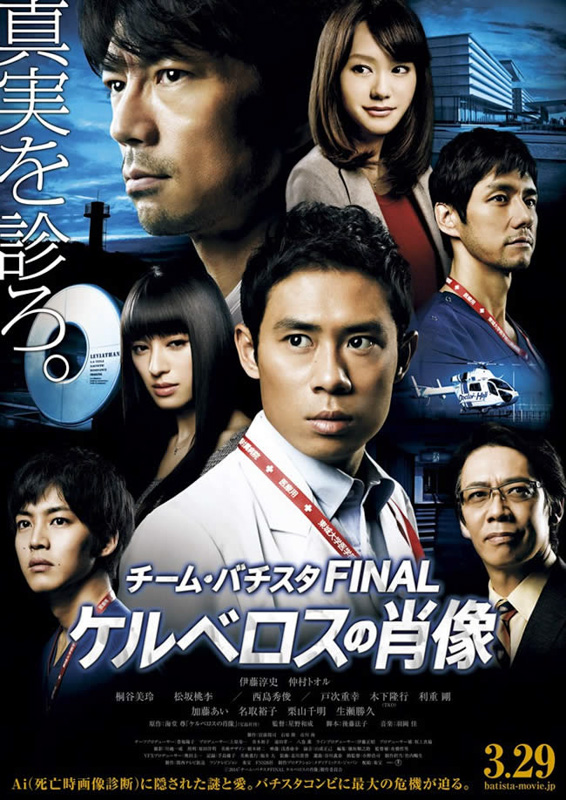 The cinema and television classic is back with the last stance of the multiple series. Team Batista has been a long time favorite among fans. This edition, called Team Batista Final Kebero's Portrait, will put an end to the long list of titles. All that we have been able to watch in the last six years.
The mixture between crime and science is one of the main fortes of this saga, but this time they are going big…or well…maybe huge.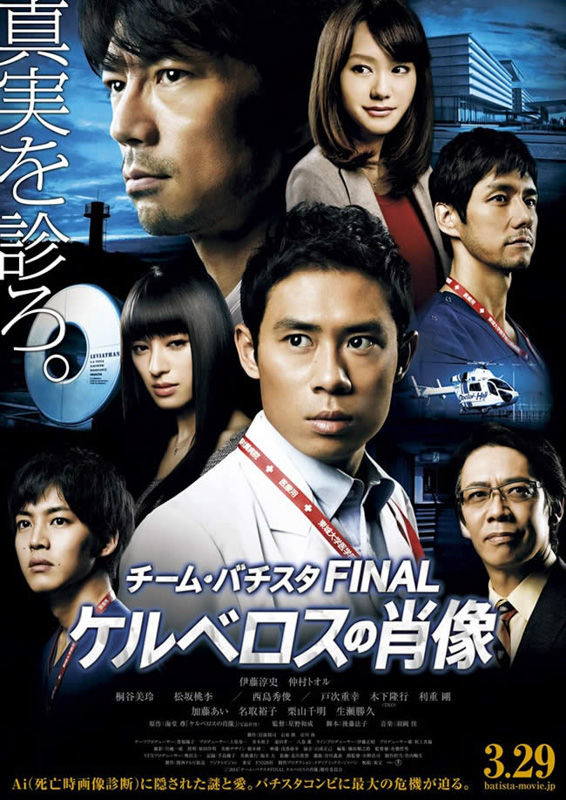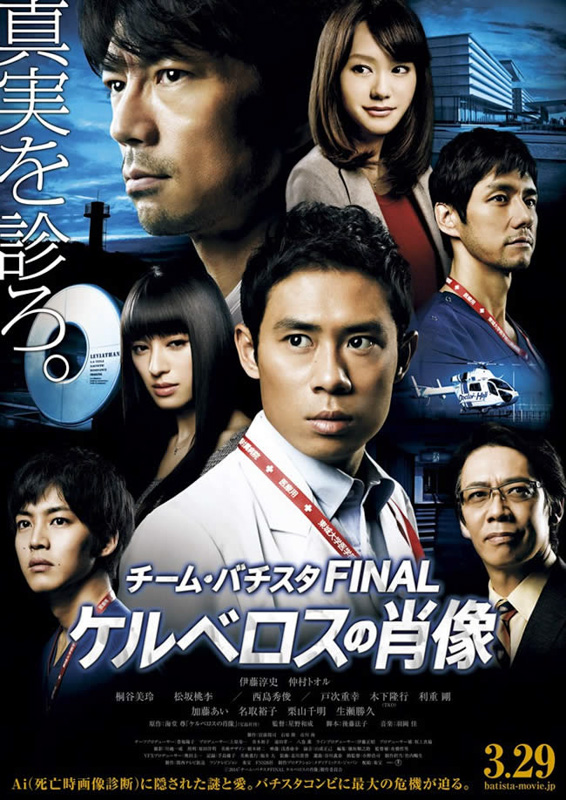 Starring in Team Batista Final Kebero's Portrait
Atsushi Ito, Toru Nakamura, Mirei Kiritani & Tori Matsuzaka.
Keisuke and Kohei are now a days working between Tojo Medical University and the government. Very similar to what we saw at Platinum Data, the idea of the project they are actually working on is to be able to determine the exact cause of death of people through the research of a new technology.
One day, an anonymous menacing letter arrives and they are warned that both Kerberos Tower and Tojo Medical University will blow up and they are caught up between horror, and their duties as researchers.
From the trailer and after all we saw about them, the film is promising. Let's hope for the best on this final stage.