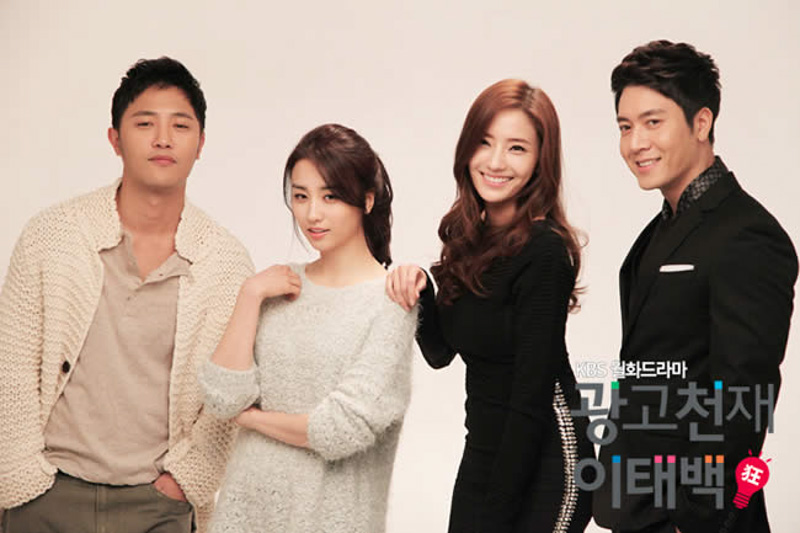 I really like when dramas start with a profession type of story. That's the case with Ad Genius Lee Tae Baek. The way a career starts and develops, and the usually big amount of troubles. Situations that main role characters have to deal with due to their lack of something that it's obviously over estimated. That could be education, age or family background. It looks almost obvious for us mortals to realize this, but that's not how real world of business work.
I happened to love Baby Faced Beauty, I also loved the contest part of Her Legend, so this was the first time I saw a man struggling to be recognized as what he was born to do, and Ad Genius. Sadly for me, although it was really anticipated, the storyline wasn't good enough, at all. It dragged, most of the performances were worst than expected and we turned out to be watching a drama that had very few surprises and loads of clichés.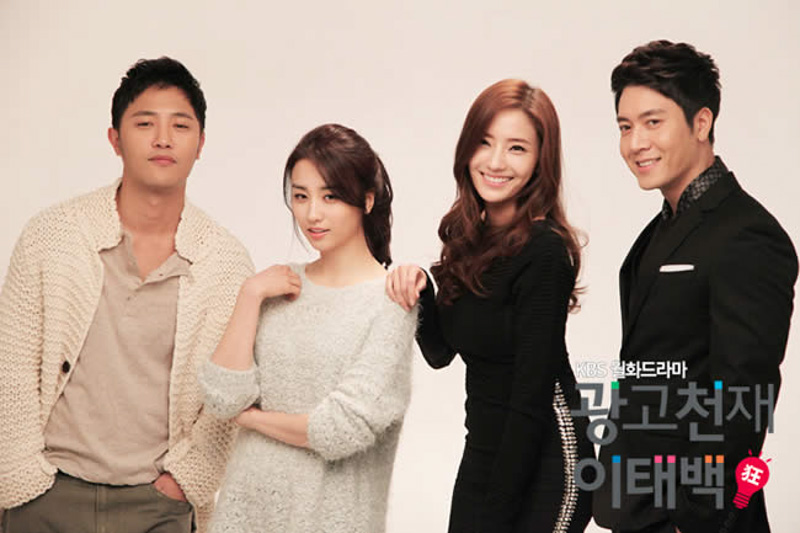 The bad thing about this is that we expect to have a drama that shows competitions and struggles about the advertising world. Sadly that happens in a really small amount of episodes. Instead we will have four mentally unstable characters full of lies, envy, greed and not so called genius for advertising.
First, there's Ji Yoon, a woman that had a fight with her very rich father due to her ideals, or at least the ones she thinks she has. So her decision is to hide the fact that she comes from a very rich family and lie to half of the cast, with, well…mainly no purpose but to hurt other people's feelings.
Lee Tae Baek is this guy that some people find out he's a genius at advertising but in the end he will need days to create a good ad and there will be always someone else helping him get his light up. Both of them start with a really cute relationship of friendship and something else, but that, you will have to discover by yourself (and hate her of course haha, you'll see).
On the evil side of the story we will find the foxy Go A Ri, another woman that wants to hide her past (apparently they were full of ideas to write the characters' story), she comes from a poor background and now she is the leader of the advertising team of a conglomerate, she used to be Tae Baek's girlfriend, but she decided to leave him for a better life, just because she's THAT nice. Now a days she's interested in someone else, until she isn't and well she goes back and forth doing anything she wants to get whatever comes to her mind.
Lastly, Eddie Kang, the CEO of this advertising brand company, spends his time trying to make other teams lose instead of working. He doesn't understand anything that's going on, all he cares is going behind the one that has the biggest inheritance and that's it.
Cast of Ad Genius Lee Tae Baek 2013
You can also see: Ko Chang Seok, Kwak Hee Sung, Ayoung, Lee Jeong Kil, Yang Hee Yoon, Bang Dae Han, Choi Jung Woo, Lee Hae Young, Hong Ji Min, Shin Seung Hwan, Han Sun Hwa and many others.
The rest of the cast tends to be funny enough to make us smile a little. But in the end we will feel empty and praying that this will come to an end soon. Everything starts out nicely but then it crumbles, and we got nothing left. I wouldn't recommend it if you have anything else to watch.