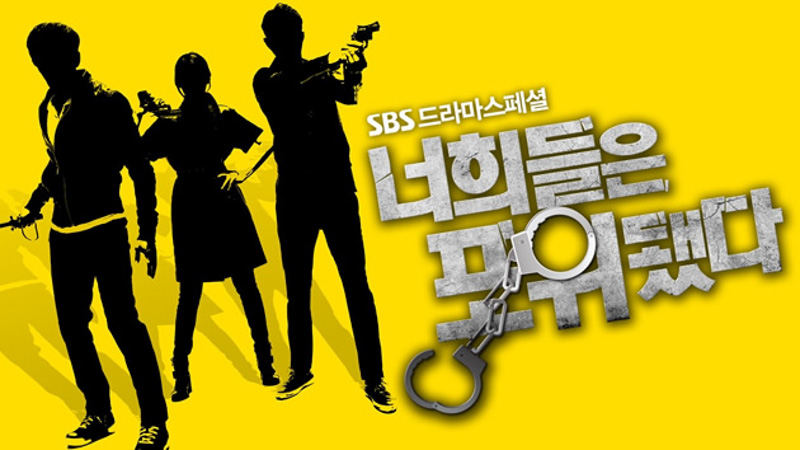 If casts would assure great stories well this drama would definitely be one of those that will reach high ratings. Apparently this last month and the few that come ahead will be full of detective stories. Some of them are hard to watch and others are a fine mixture between drama, action and comedy. In this last group we will have You're all Surrounded Korean drama.
With strong leads that are well known for being hilarious. Of course we will have to watch it first so we can conclude that it is actually a fun drama. But with the teaser images that we are getting, I'm pretty sure that's what comes ahead for us.
Synopsis of You're all Surrounded Korean Drama
Eun Dae Koo, Uh Soo Sun, Park Tae Il and Ji Gook, are the four rookie detectives that enter The Gangnam Station Police. None of them even dreamed of becoming a detective. They are all there because of different life situations. Their new boss Seo Pan Suk is the Team 3 Leader.
Everyone hides different sides of their personalities and their stories. Although some of them are harder to deal with than others.
Starring You're All Surrounded Korean Drama
Lee Seung Ki, Cha Seung Won, Go Ara, Ahn Jae Hyeon, Oh Yoon Ah, Park Jung Min, Lim Won Hee & Sung Ji Ru.
It might be a comedy or a drama, even a thriller. One thing we will have for sure: lots of action scenes! =D