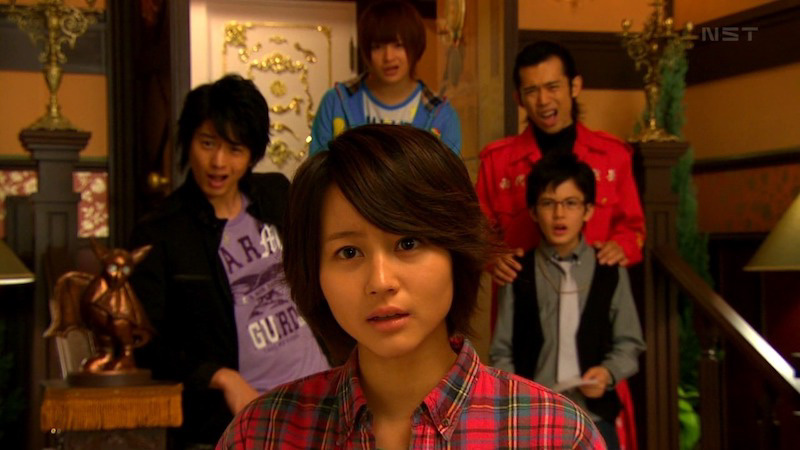 Atashinchi no Danshi is a classic dorama. There is probably not a single fan that hasn't watch it. It is also a story that earns everyone's hearts. There might be many reasons, but the main one might be that the characters are really charismatic. The whole 'family' situation will make you feel you are a part of it, feeling the same things.
I really like to watch Japanese comedy doramas. Specially when I'm in need of something light and really crazy that could probably never happen. This may be because most of them are manga inspired. In this one we are going to find some really strange people that will end up winning our hearts.
It starts like a complete nut case but everything actually makes sense as soon as we start getting into the story.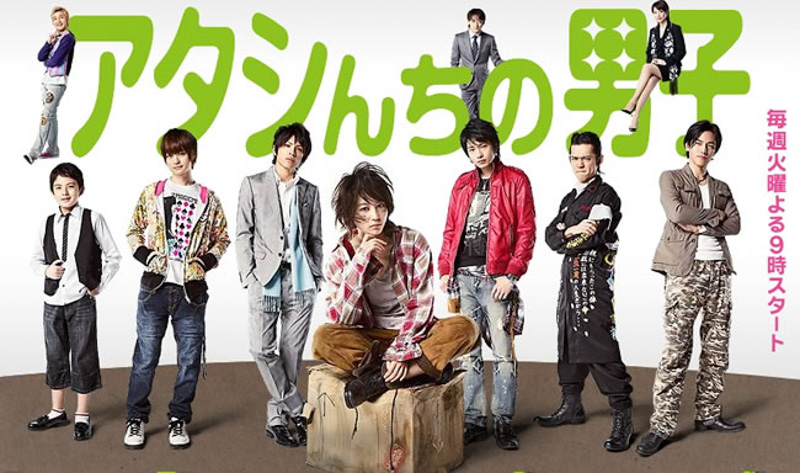 Synopsis of Atashinchi no Danshi
Chisato lives as a homeless person jumping from one cafe to another. Her father left a huge debt and collectors chase her everyday. She has nowhere to go and nothing to do but to run. That is until she meets Shinzo, a rich inventor that offers her a deal. If she marries him her father's debt will be fully payed.
Having no place to go, she accepts this deal but there was a condition. She has to be the mother of his six adopted sons, even tho some of them are older than her. Shinzo dies and living all together will bring a lot of troubles, just because their personalities are really different and they all care for themselves.
They will have to learn how to be a family if any of them wants to be the rightful heir.
Atashinchi no Danshi 2009 Cast
Horikita Maki (Argentine Baba, Hana Kimi, Nobuta Wo Produce) as Mineta Chisato.
Kaname Jun (Detective Lovesick, Liar Game: Reborn,Time Scoop Hunter) as Okura Fuu.
Okada Yoshinori (Mirai Nikki, SPEC: First Blood, Nobuta Wo Produce) as Okura Takeru.
Mukai Osamu (S The Last Policeman, Nodame Cantabile, Paradise Kiss)  as Okura Sho.
Yamamoto Yusuke (Ouran High School Host Club, Paradise Kiss, Hana Kimi) as Okura Masaru.
Seto Koji (Sadako 3D, Link, Runway Beat) as Okura Satoru.
Okayama Tomoki (Eternal First Love, Kasuka na Kanojo, Saito San 2) as Okura Akira.
Fresh, fun and growing inside as the episodes pass. It's a lovely story to learn about friendship, family and goals. In the end, what is most important how to find what's missing in our lives.