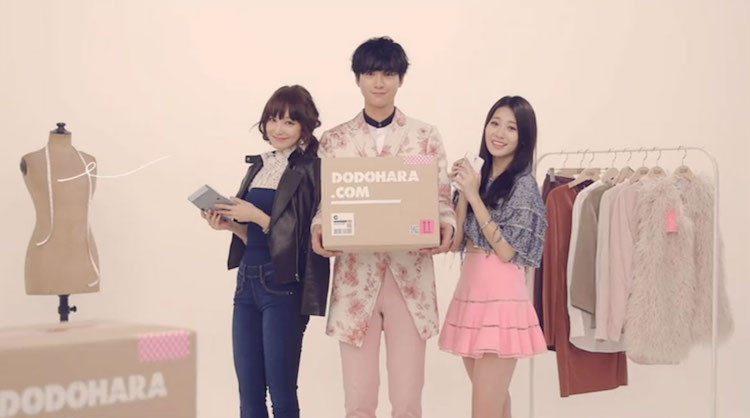 Hidden in my Netflix's list I found this peculiar little drama called Be Arrogant. I had no idea what to expect but since it had four stars I started watching it. To my surprise, since I usually think there is some kind of 'we give many stars' cult, it was a really nice drama. Lightweight, but somewhat hard to deal with. Frustrating, cause what drama on earth isn't? But pretty fun and easy to watch.
There were no expectations about it since I had no idea it even existed. At first I thought it was that really bad ugly movie with Ha Ji Won, 100 days with Mr. Arrogant, so I totally ignored it. If you see that one, you should run too. But it wasn't! And this drama was actually pretty nice.
Synopsis of Be Arrogant Korean drama
Do Ra Hee has been working as a fashion retailer at Dongdaemun, the centre of Seul's Fashion. She has been doing it for ten years and is very experienced but her business is not doing great. She also has an eye for phonies, and that's what Hong Ha Ra is. Ha Ra does temporary jobs and goes to Dongdaemun to buy clothes at wholesaler's price.
But their paths are way more related than they thought in the beginning. They also share a love, and by the time they realize this they will already be tangled in a business together.
Starring in Be Arrogant Korean drama
It could be longer, it could have more production money, yes. But instead it is a little story told with simple words and images that become really appealing.
What I think it's the forte of this drama is the way of telling things. The starting point is somewhat familiar and similar to many others but it soon moves towards better places, new ones, more out of the ordinary ones. Sismance is great on this one, and also the way the characters relate to each other.
You can watch this drama on Netflix!