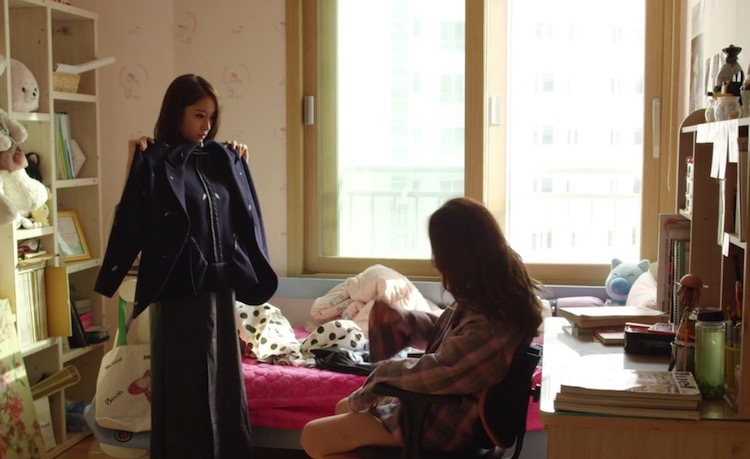 There aren't enough fingers in our bodies to tell how many times this body switching plot has been portrayed. The objective of remaking ideas is to actually make them better…in theory. My Runway is not the case or is near the best we've seen of this subject. I'm not usually this cutting about a story, but, I'm really sorry, this time, I am.
On the very good part, it doesn't last very long, six episodes of 25 minutes isn't enough to even begin to tell a story. The whole thing lasts what a long movie would. A flat, long, movie without much to say.
Synopsis of My runway korean drama
So Yeon is a cheerful girl that gets the worst grades. She dreams on becoming a model, although her hight and poor skills leave her out of every casting. Jin Wook is a male super model with an obnoxious personality. Although deep inside he is a caring person, specially with his roommates.
They meet eachother at a casting in which she's participating and he is a judge. They hate eachother by the minute they meet, but after that a weather phenomenon will make them switch their bodies. That's when the story starts.
Starring in My Runway Korean drama
Park Ji Yeon plays Han Seo Yeon
Kang Dong Ho plays Na Jin Wook
Kisum is Park Na Rae
Kang Chul Woong is Jae Beom
Ahn Bo Hyun is Wang Lim
Yang Hak Jin is Chung Sik
I have no idea if this drama was made to show someone performing on it. I love Kisum so I can't completely hate the whole thing. Even tho she's not a main character, in fact she is far from it, she's still absolutely adorable.
If you enjoy this type of stories, then go ahead and watch Secret Garden (if you haven't) or Oh la la Couple!, it's another great one (at least it's more complex). I found this drama on Netflix with so many stars that I thought, where was this thing that I didn't see it before? Hidden, in the land where mystery stars appear, cause it's not nearly the four stars that show.
Performances on the other hand are not that bad. Not the best, but they're good enough to not go running in circles asking heavens: What are you doing to me?
For the rest, I can't tell you anything else, if you want to spend more than two hours with a not so great story then do so. If not, I suggest you to go find something else to watch. There are so many dramas out there that I think this one is a waste of time. I've even read some people saying this was the best drama they had ever seen…sorry honey, you didn't see enough.
You can watch My Runway on Netflix here.