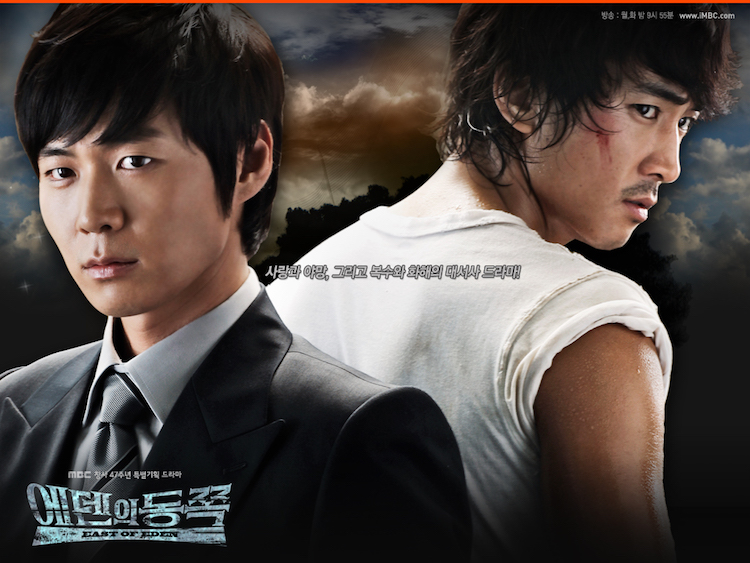 There are many things that East of Eden leave us. I could start with the first one: you better think about a 56 episode drama before you start it. The second and heavier one is that drama scripts own no limits in how many times a character can go back and forth. If it's gonna last too much, you writer, better try something different each time. Bad luck, bad characters, bad will…great mixture for a drama, but no. Don't get exited, I didn't like it at all.
In dramaland there are many plots that consider revenge as the main ingredient. Although if you only have that in the bowl, it might get a little too boring. Sadly that is what happens here.
Synopsis of East of Eden Korean drama
Lee Ki-chul is a miner. He is a good man trying to deal with a diabolic boss. He is also a good father that even tho he is poor, he tries to teach the best to his son. His wife is expecting a baby, so they both think their lives will change.
Shin Tae Hwan is Taebaek's CEO, thanks to marrying his actual wife, now pregnant. He is receiving a big push from his father in law to achieve certain objectives with the company. He also has a lover, a nurse who is pregnant as well.
When he finds out about this, he obligates his lover to get an abortion. His wife and Ki Chul's wife are having the babies the same day. The nurse couldn't deal with this situation and thinks about murdering Tae Hwan's baby, instead, she switches him with Ki Chul's. Both families tie twisted bonds forever.
When Lee Ki Chul tries to fight for mine workers rights, his boss, despicable Shin Tae Hwan, murders him and makes it look like an accident. Tae Hwan never notices de little boy hidden and listening to his plans to murder his own father.
Lee Dong Chul, this little boy hears out the plans and will live a life of sorrow looking to avenge his beloved father. Unlucky for him, that's just the start of suffering for him.
Starring in East of Eden Korean drama
There are many actors involved in this drama, I will only add the ones that are relevant to the story. Although if you watch it you will find out many of them could be just cut out from it and we wouldn't miss a thing.
Song Seung Hyun is Lee Dong Chul
Lee Da Hae is Min Hye Rin
Han Ji Hye is Kim Ji Hyeon
Lee Yeon Hee is Kuk Yeong Ran
Park Hae Jin is Shin Myeong Hun
Lee Mi Sook is Yang Choon Hee
Jo Min Gi is Shin Tae Hwan
Yoo Dong Geun is President Kuk
Jung Hye Young is Janice
Dennis Oh is Mike
Shin Eun Jung is Nurse Min Ae
Even tho the drama itself is a sad one, there is no depth. Situations happen one after another without a real joint that brings them together. Evil behavior has no justification and feels out of line. I can't explain this better without spoiling a part of the script, so you better watch it by yourself.
Conclusion of East of Eden Korean Drama
For such a long drama the script structure becomes really predictable. Every situation becomes a vicious circle in which we know exactly what is going to happen next. Similar situations get repetitive in such a long story, it doesn't matter if years go by. It could have lasted way less if we just avoided the repetitive situations.
On the other hand, I found their English really hard to deal with. I don't understand why force them to speak it if they're just not good. A absolute downer from the first episode to the final one.
I feel really sad about giving this review, specially because I'm a huge fan of Yeon Jung Hoon and all his work. I think he was the best of this drama without a doubt, but I also felt like he was not at his best. The OST is another bright side of this story, you will find lovely songs that work perfectly and help the plot, a whole lot.
I don't recommend to watch this drama, it's long and you get a full time yelling Lee Mi Sook. Nobody survives that.