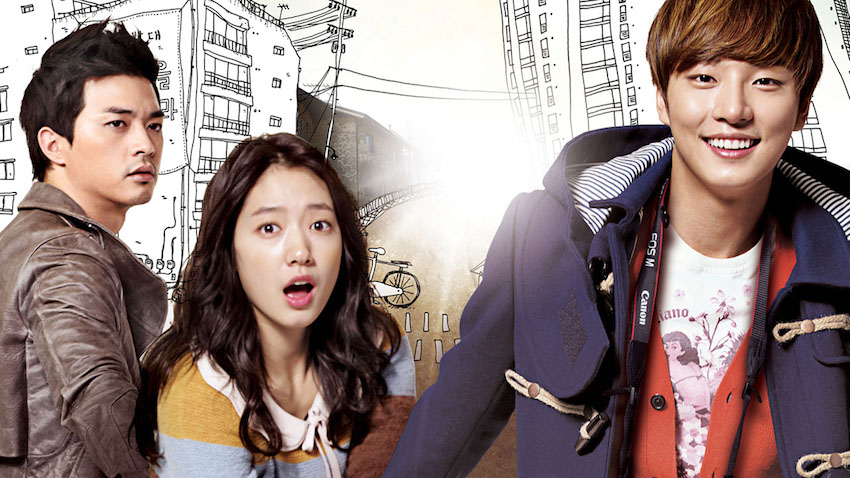 One of the cutest dramas I've ever seen, Flower Boy Next Door is just adorable yet not too sweet to make it mushy. It isn't anything like its predecessors. It has nothing to do with anything you've seen, at least by the time it aired.
The music, the mysterious characters, the frame rhythm and the words chosen to portrait each scene, are simply perfect. You'd say: 'hey, stop exaggerating', I can assure you, I'm not. I promise you, if you haven't seen it yet, you will fall in love with the story from the very first second till the end. And apart from that, you're going to laugh out loud several times.
Synopsis of Flower Boy Next Door
The drama portraits the story of Go Dok Mi, a girl that is in love with her neighbor and watches him from her apartment across the street. She suffers from a childhood trauma that prevents her from going outside. So she lives her life quietly inside his small flat. She doesn't talk to anyone, and works as a freelancer. Her life is pretty sad, but she's okay living like that, or at least she thinks she is.
One day, a genius game developer comes back to Korea from Spain, the charismatic Enrique Geum, with an out of the ordinary personality. He moves with his brother and catches Dok Mi spying on him. That's how their stories meet, although getting to know each other will take them a long time.
The story doesn't circle around this two characters completely, we have thirds and fourths parts in this plot, even a fifth if you want to put it like that. The bad guy on this drama is Oh Jin Rak, although he's not bad at all. He's just loves Dok Mi and he's been in love for three years, but he doesn't want to force her. He understands her because in some way, they're really similar.
The villain of the story, and that is really a bad girl, the unbearable Cha Do Wee. In love with Jin Rak and Dok Mi's childhood friend. She will try to earn her trust again since she's naturally ambitious.
Lastly, the manager. It's not a main character, but she made me laugh so hard that I can't leave her out.
Starring in My Flower Boy Next Door
Flower boy next door is more than a drama, it's a walk through the clouds. You will find love, hate, tears and many many laughs (specially in the 14 episode when Que speaks Spanish). It's a story to enjoy every second and understand a little why we are like we are. Perfect! To my favorites list.