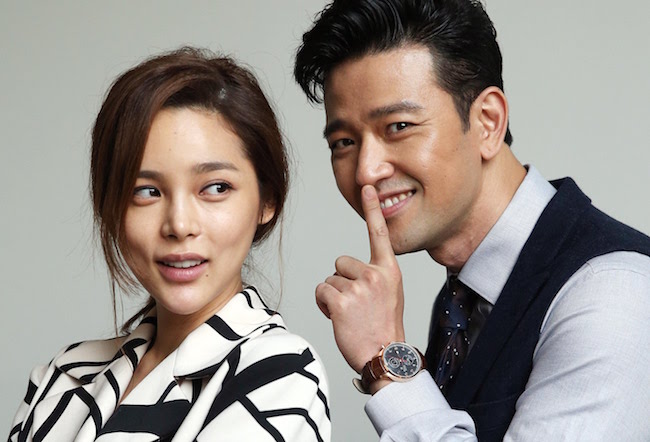 There were a lot of stuff that prevented me to watch The Greatest Marriage. Maybe because the main subject isn't nearly close to my interests. Most of all I don't enjoy Park Si Yeon's characters ever.
I have to admit that I was absolutely wrong. This drama not only catches my attention from the very first episode. It continued to grow on me while the episodes kept on airing.
With the single mother subject on the line, we might think that this is a typical poor girl suffering way too long to handle the pain kind of drama. No, it has everything to be splendid, and it becomes that way in general. Excuses and reasons why things end up so messed up in the beginning might be a little light, but it's okay, the story has its own weight that is far away from what we're used to watch.
Synopsis of The Greatest Marriage
A Nation Wide Anchor woman gets pregnant without wanting to get married. This brings all eyes on her when she lies and says she got an insemination treatment to protect the father of the child, and of course to protect herself from questions.
She loses everything and starts knowing the true colors of people around her, with that she also will gain strength to step up against the unfairness that's ahead. A very lonely path from a professional woman that doesn't want to miss her chance of becoming a mother in a patriarchal and prejudicial society.
Starring in The Greatest Marriage
Park Si Yeon (The Scent, Nice Guy, Coffee House) is Anchor Cha Ki Young, a strong but self centered woman that decided she would like to have a child but she is not interested in marriage or dating. Relationships, as life, cannot be planned as expected, and she ends up pregnant, single and broadcasting it live on National Television, that costs her the job, the career and everything that comes with being famous and pointed out. It's the first time I actually loved her character.
No Min Woo (Full House Take 2, My Girlfriend is a Gumiho, Roaring Currents) is Park Tae Yun. One of the most dumb and childish character on the drama. With a good heart that can't stand alone if he does everything without thinking it twice first. He comes from a traditional wealthy family that won't allow him to marry 35 year old pregnant Ki Young, but they are the littlest of their problems. I'm a huge fan of this underrated artist, and I think he was a great choice for this absolutely out of the ordinary character.
Bae Soo Bin (Shining Inheritance, Secret, Horror Stories) is Anchor Jo Eun Cha. A despicable human being that is capable of destroying anyone to come back as the main news man. He's sneaky, loud and without self respect at all, that makes him annoying as hell. My first time watching Soo Bin in this type of characters, he did a great job, you will end up hating him.
Also starring in The Greatest Marriage Korean drama
Uhm Hyun Kyung, Jung Ae Youn, Song Young Kyu, Park Hye Jin, Jo Eun Ji, Chang Ki Yong, Lee Jeong Kil, Yoon Mi Ra, Heo Joon Seok & Sojin.
Conclusions of The Greatest Marriage
The whole story relies tough and mature messages to the audience. From infidelity to promiscuity, strong classic values families against broken values ones. We might think it would be hard to lead a life without moral values what so ever, but this story goes beyond that. Asking us, what are moral values and why are they leading your life?
On the inner side of the story, we (once again) see why everything turns upside down because people not being true to their feelings. And also how difficult it is for those that try to live that way.
There will be times where you won't be able to stop crying. Others in which you won't stop laughing, but most of the time you will be thinking: wait a minute! this is totally unfair!
The main focus starts switching from one point to another. I think that is the secret charm of this particular drama. There is not one single story but many with completely different situations. Is not an ordinary drama at all. You have to know beforehand that there are mature issues being displayed. If you're looking for a childish view of really mature matters, then you will surely enjoy it.