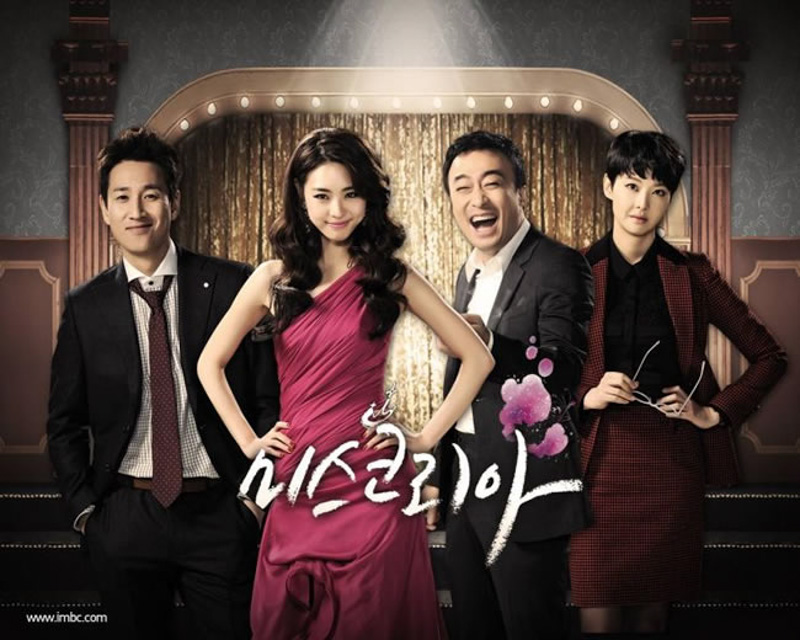 Beauty pageants have been criticized and loved all over the world, there was no way I was watching a drama that only focused on that, but since I adored City Hall I knew there was going to be something else about it, and luckily there was!
On the other side, having seen Lee Yeon Hee before I didn't know what to think about this story, but then the great Lee Sun Kyun was on it too so I though, it has to be good. She knows how to surround herself with great male leads, and this one wasn't an exception. On her behalf and luckily for viewers her part was exceptional, like the role was made for her, she makes you cry, laugh and adore her like a strong leader and also a fragile elevator girl with many insecurities just because she likes to be true to herself and everyone seem to be able to criticize her.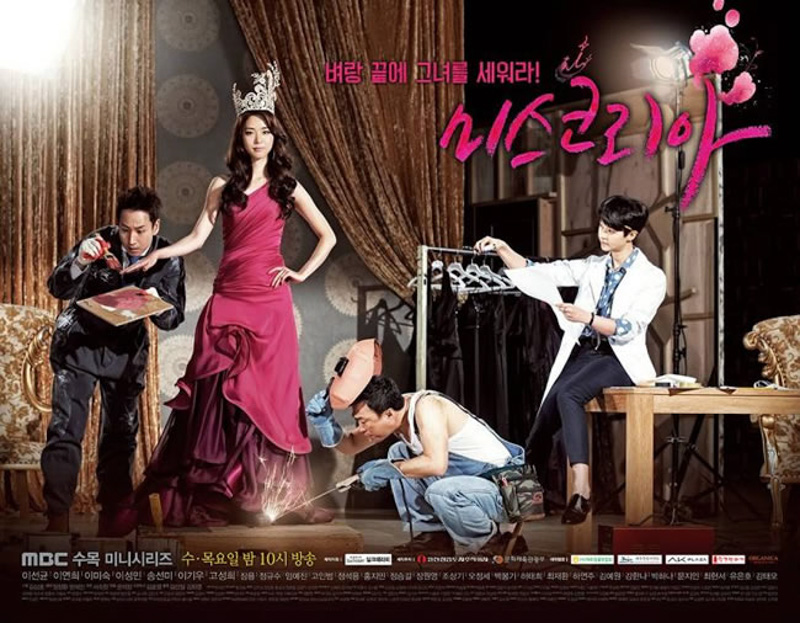 Synopsis
This drama takes place before Miss Korea 1997's pageant, year that the BB cream started to be commercialized. It involves several situations that center the attention in the contest, but the real thing happens outside and behind it.
The company that created BB Cream, ViVi Cosmetics, is unable to find investors and about to close its doors. Director Kim Hyung Joon finds a way to save it by asking his school friend (and ex girlfriend) Oh Ji Young to participate in the contest to become famous and be able to show the brand to the world.
The story changes when an ex Miss Korea, Ma Ae Ri, that is now a days a trainer and supporter, sees potential in Ji Young too. Who will she go with, the guy that dumped her or a tough woman that makes her feel bad about herself.
That's just the starting point, there is a lot more involved with the rest of the contestants, judges and the organization process. Unfairness, jealousy and different situations that will make viewers feel sick when we realize that things actually happen all over the world.
Miss Korea 2014 Cast
Lee Sun Kyun
Golden Time, Pasta, Coffee Prince
Is Kim Hyung Joon, a worried president that needs to take care of his employees (and friends), the factory, the girl he cares for and all the evil situations she will be put through. Amazing as usual, he's absolutely fantastic and there's no role he cannot play.
Lee Yeon Hee
Ghost, Gu Family Book, Paradise Ranch
Is the tough and also adorable Oh Ji Young, a girl that used to sell cigarettes at his father's store and now works as an elevator girl being abused by her really horrifying boss. An excellent and natural performance from Yeon Hee, if not her best.
Lee Mi Sook
Can we get married?, Love Rain, Cinderella's Sister
Is Ma Ae Ri, a former Miss Korea that now trains girls to win. She sounds more like a military general than a woman, but she also extracts the best from each contestant. I don't like Mi Sook because of her extremely fast way of speaking, but I think in this case, her part was not only hilarious at some moments but also emotive and caring. She still speaks fast tho.
Lee Sung Min
My Little Hero, Howling, Golden Time
Plays Teacher Jung, a not very legal debt collector that came to get his pay as he borrowed to Hyung Joon and never left, since his boss kicked him out and told him to get the money or die. He's just amazing as usual and plays a tough on the outside soft on the inside kind of part. Although his soft wouldn't be as lovely as we think it would.
Song Seon Min
Golden Time, Personal Taste, Ojakgyo Family
Is Hwa Jung, the only woman in the BB Cream team and also the most serious one. She's an idealist and wants to develop the best product into the market, she loves studying but Teacher Jung will play an important part in making her change her mind.
Lee Ki Woo
Flower Boy Ramyun Shop, The Virus, Star's Lover
Is Lee Yoon, a now CEO of a conglomerate that used to be Hyung Joon and Ji Young's friend. He was in love with her since high school but now he will try to trap her with his money and his possition.
Ko Sung Hee
An Ethics Lesson, Fasten your Seatbelt
Is the beautiful Kim Jae Hee, she will be Ji Young's competitor but unlike the rest of the participants she is sweet and goes behind something else than winning. She portraits a very sad story with a great performance.
Also starring in Miss Korea
Heo Tae Hee, Kang Han Na, Ha Yeon Joo, Ko In Beom, Kang Tae Oh, Park Ha Na, Moon Ji In, Yoo Eun Ho, Kim Ye Won, Jung Seung Kil, Hong Ji Min, Oh Jung Se, Choi Jae Hwan, Jo Sang Ki & Jang Won Young.
The relationship between Hwa Jung one of the doctors that developed the BB Cream and Teacher Jung is absolutely adorable. It goes from hate to friendship in such a natural way that it makes it really believable. One of my favorite couples in the late dramas. They're so awkward and surprising every minute that you just want them to have a drama of their own. 😛
Ji Young's family is also so adorable that you would want to have them all cheering for you at any situation. Being the only girl left in the family they are overprotective at some situations, and what parent, brother or grandfather wouldn't be like that.
There are also some side stories that are really emotional. I think it's a very well driven drama but I felt like it fell flat in the last episodes. Maybe because the excitement of the competition was over. Or maybe because I mainly dislike endings that last too long. But in the end everything had its enclosure and I think that was good.
I recommend this drama. It's sweet, with a strong female lead that stands for herself. Tho she gets some help from her friends. It also has some cute and really funny moments. Good drama!